Press release BoxID: 525933 (UWT GmbH - Level Control)
UWT GmbH - Level Control
Westendstr. 5
87488 Betzigau,
de
http://www.uwt.de
Contact person
Sabrina Vogler
+49 (831) 57123-66

The UWT-sales team will be strengthened
New sales engineer in action since May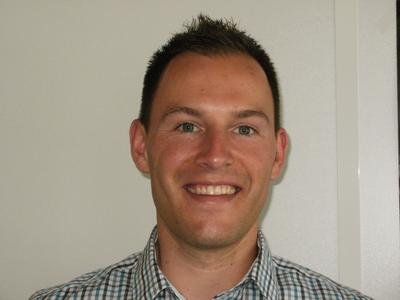 (PresseBox) (
Betzigau

,
)
We cordially welcome Kevin Walter to our team. Born in 1985 Kevin Walter is a new member of the UWT sales team since May this year. He likes to spend his leisure time in nature with biking and rock climbing. The certified engineer collected sales experience the last one and a half years at M-Net and will enrich the UWT-team as a sales engineer after intensive training. Kevin Walter will technically support the sales office and sales force, will take over the technical development of comprehensive projects (measurement, visualization, installation, commissioning) and will conduct technical trainings for employees and partners of UWT. He also will assist in customer meetings and product presentations and carry out the service and commissioning of the UWT units for our customers. We are pleased that from now on another competent partner for technical questions will be available for all employees, customers, distribution partners and subsidiaries of UWT.
Für die oben stehenden Pressemitteilungen, das angezeigte Event bzw. das Stellenangebot sowie für das angezeigte Bild- und Tonmaterial ist allein der jeweils angegebene Herausgeber (siehe Firmeninfo bei Klick auf Bild/Meldungstitel oder Firmeninfo rechte Spalte) verantwortlich. Dieser ist in der Regel auch Urheber der Pressetexte sowie der angehängten Bild-, Ton- und Informationsmaterialien.
Die Nutzung von hier veröffentlichten Informationen zur Eigeninformation und redaktionellen Weiterverarbeitung ist in der Regel kostenfrei. Bitte klären Sie vor einer Weiterverwendung urheberrechtliche Fragen mit dem angegebenen Herausgeber. Bei Veröffentlichung senden Sie bitte ein Belegexemplar an
service@pressebox.de
.