pdf-FieldMerge Professional – with visual PDF Editor
Even easier to create mapping tables: pdf-FieldMerge Professional provides a visual PDF editor and more tools that are powerful
Solingen

, (PresseBox) -
PDF forms cannot always be filled directly with data because the PDF field names do not match those in the data source. To further complicate matters, when the data source is a table, the information will be mixed but in a PDF table. Since the PDF fields must be unique, is a 1: 1 linkage not possible.

pdf-FieldMerge Professional linked PDF form fields with data sources such as CSV and Excel files. In the latest version with the help of a visual editor. The PDF form is simply opened in the editor and set the mapping graphically. It is that easy.
Even PDF tables can thus easily be filled with data. Even if the data is in the form of a table, the mapping table is created correctly. It is also possible to produce multi-page PDF tables from a unilateral PDF template. pdf-FieldMerge Professional automatically changes during the merge field names in order, so that no duplicate field names occur. Thus, "Punch fields" are avoided.

Copy functions in the mapping table enable rapid mapping of export values in the table assignment. In addition, the scope of the JavaScript has been extended commands. In addition PDF documents and forms filled in one-step with data are merged into a single document and supplemented with headers, footers, page numbering, etc.

Thus, even the use of a wide variety of PDF forms and documents in connection with large data sets is a cinch. Moreover, without having to interfere with your application, all the functions of the pdf-FieldMerge or pdf-FieldMerge Professional from any application can start.

The product group pdf-FieldMerge is particularly aimed at users who want to generate individualized PDF forms easily. Unlike PDF printer drivers stay with pdf-FieldMerge created PDF forms fill able continue or overwritten. This also applies provided with Adobe Adobe Extended Rights PDF forms!

pdf-FieldMerge is available in different versions, eg for use on single workstations, servers, and to operate at Web providers and for integration into your own applications.

Trial versions are available at www.pdf-office.com. The software runs on Windows Vista and Mac OSX. Linux on request.
Website Promotion
UNIVERSE Software GmbH
Based in Solingen, Germany, UNIVERSE Software GmbH supplies solutions for the PDF (portable document format) system. The company has specialised in developing and marketing especially powerful and cost-effective PDF software solutions based on state-of-the-art Java technologies and methods, thus minimising the product's dependence on specific hardware platforms and operating systems. Development and service are focussed on solutions in creating and processing PDF forms, saving filled-out PDF forms in Adobe Reader, solutions for automatically populating PDF forms from databases, processing PDF form data (FDF), software for removing the main PDF password and so on, up to complete workflow solutions based on PDF technology.

Founded in 1998, the company has developed a customer base of around ten thousand customers in more than a hundred countries across the world.

Press releases you might also be interested in
Weitere Informationen zum Thema "Software":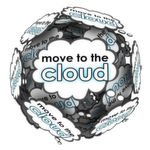 Unternehmen droht der Cloud-Lock-in
Lock-in-Ef­fek­te wirk­ten lan­ge als zen­tra­le Kos­ten­t­rei­ber und In­no­va­ti­ons­b­rem­sen in der IT. Im Cloud-Zei­tal­ter dro­hen vie­le Un­ter­neh­men er­neut in die­se Fal­le zu tap­pen, warnt Ro­man Gruhn, Di­rec­tor of In­for­ma­ti­on St­ra­te­gy von Mon­goDB.
Weiterlesen