"Less hierarchy, more teamwork"
Interview with web veteran Prof. Dr. Riemke-Gurzki

Freiburg

, (PresseBox) -
Digitalization comes with an array of changes for all of us. Or not? Prof. Dr. Riemke-Gurzi provides us with his assessment in this interview. On May 3rd, he'll be speaking at the Freiburg convention, Portal Visions, on the subject of digital business and work culture.

Digital transformation is changing the working world like never before. For businesses, there's no way around adjusting their business models, processes and business culture to the digital changes in the market. Prof. Dr. Riemke-Gurzi – Director of the Global Institute for Digital Transformation (gidt) – reveals what's changing and why we should be careful of digital charlatans.

Digital transformation is seen as the greatest driver of growth in the IT channel. Should we really expect such a strong flood of demand on the part of the companies?

The subject of digital transformation has in the meantime arrived at corporations. Beyond that, I currently meet a lot of consultants who are already active in this subject area. I'm surprised by their number. If I look at Twitter – perceived absolutely subjectively – the social media marketing experts are starting to disappear and the digital transformation coaches are magically appearing out of thin air.

I see the danger that IT industries once more reduce a relevant subject to a simple buzzword because suddenly, everything is digital transformation. From the side of the software developers, the wave is still to arrive in my estimation. Currently, the subjects of Industry 4.0 and social intranet are providing greater potential.

To what extent does the digital change require a change in the business culture?

To view it from the perspective of the markets: A lot has changed in recent years – in almost every sector. Suddenly, the subject of networking is on the agenda and user-centered design plays a role. Rapider product lifecycles, innovation, right up to disruption, of the business models by small, flexible corporations. All of this is fueled by digital technologies; that's obvious.

An altered thinking is also behind this. A desk worker is hardly likely to change the world of mobility. Much more likely is someone who sees it as a personal challenge to face new challenges daily with colleagues in the team. At the core, I see the digital change primarily as a cultural change in the social, personal and entrepreneurial area. There's a clear trend in businesses: Less hierarchy, more teamwork.

Thank you for your assessment. We're looking forward to your keynote "Digital work rocks! Why digital work has to rock" at the digitalization convention, Portal Visions!

Prof. Dr. Thorsten Riemke-Gurzki

Prof. Dr. Thorsten Riemke-Gurzi has devoted himself for over 20 years to the subjects of web and intranet and belongs to the leading experts in the area of intranet in the German-speaking world. He is the leader of the Global Institute for Digital Transformation (gidt) at the Stuttgart Media University. Furthermore, he publishes, among others, the yearly appearing study "Intranet Themen und Trends" (Intranet Themes and Trends).
Website Promotion
United Planet GmbH
United Planet is a pioneer for "out of the box" enterprise portals. The company has been on the market since 1998 and with over 4,800 customers and more than a million users, it is considered to be one of the market leaders in the sectors covering small and medium sized undertakings, public administration and organizations (e.g. hospitals).
The company is directed by Manfred Stetz and Katrin Beuthner.
United Planet's areas of expertise:
• Enterprise portals
• Social Business
• Intranet and extranet solutions
• Web applications
• Mobile applications for smartphones and tablets


Press releases you might also be interested in
Weitere Informationen zum Thema "Kommunikation":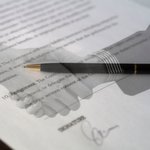 UC-Spezialist Swyx wird von Waterland gekauft
Der UC-An­bie­ter Swyx hat sich ei­nen In­ves­tor ge­sucht. Das Be­tei­li­gungs­un­ter­neh­men Wa­ter­land kauft das Dort­mun­der Un­ter­neh­men. Ziel ist es eu­ro­pa­weit zu ex­pan­die­ren.
Weiterlesen