Digitalization of corporate learning: do companies have some catching up to do?
Results of eLearning Journal's study, "Workplace Learning"

Heidelberg

, (PresseBox) -
Old habits and attitudes are creating a certain amount of inertia, which in turn is proving a hindrance to optimal and target-oriented knowledge transfer for operational purposes. That is the conclusion of a survey of 774 companies within the relevant sectors in Germany, Austria and Switzerland, carried out by eLearning Journal in its annual eLearning Benchmarking Study.

Although the 70:20:10 principle has become more widely known in corporate learning over the past few years and has in fact already become standard, this recognition has yet to be fully translated into action: German-speaking companies still regard traditional classroom training as the most important approach to vocational training.

Indeed, nearly 55% of companies regard the classroom as essential. This also explains the fact that funds are still to a large extent being invested in the "10%" of the 70:20:10 formula. This formula, which is scientifically proven, states that 70% of learning is acquired in the workplace and another 20% through informal learning in day-to-day dealings with colleagues, while a mere 10% is acquired through formal training. Thus, although classroom training has the least effect, this conservative approach to learning is supported completely out of proportion to its degree of effectiveness. Force of habit, perhaps?

Between tradition and modernity: around half of the surveyed companies are nevertheless ready to embrace innovation and already rely on learning at the workplace, above all in their sales, IT administration, HR/personnel and production departments. The student is not obliged to leave his/her workplace but is rather actively supported in answering questions or addressing issues whether by colleagues, coaches or electronic aids such as a performance support system. Such organizations are clearly trendsetters, since among companies without workplace-based learning, roughly a third already plan to adopt this approach in the near future.

What is surprising is the rather low level of usage of e-learning at external workplaces via mobile devices such as smartphones, for example while on the way to the office or while on business trips. Moreover, the study reveals that there is a particularly low level of usage of e-learning among medium-sized German companies, which have some catching up to do.

The dominant reasons for the use of workplace-based learning are, according to the "Workplace Learning" study, increased performance and the competence building among employees in the course of the day-to-day work process.

Germany's leading e-learning vendor tts is among those that have developed an appropriate solution for the digitalization of the knowledge acquisition processes. Rapid deployment of learning content that corresponds exactly to the work process is viewed as an especially important advantage of workplace learning, as employees get support precisely at their moment of need, without having to visit the seminar room or to flick through a heavy manual.

As the Premium Partner for the "Workplace Learning" study, which eLearning Journal compiled with data acquired from July 2015 to February 2016 as part of its eLearning Benchmarking Study "eLearning Scenarios in Operational Use", tts has made the study report available (in the German language) for download free of charge from its media library at http://www.tt-s.com/workplace-learning/.
tts GmbH
tts is the leading e-learning provider in Germany. With innovative learning technologies, tts supports its customers to turn knowledge into workplace performance. The portfolio covers the tts software tt performance suite (e-learning authoring & doc-umentation plus performance support) together with talent management (SAP Human Capital Management and SAP SuccessFactors) and corporate learning (training and e-learning). With its corporate HQ in Heidelberg, tts is also represented in nine European cities and the USA. Find out more at www.tt-s.com/en/

YouTube www.youtube.com/user/ttsvideo

Follow us
https://www.linkedin.com/...
https://www.facebook.com/...
https://twitter.com/ttsgmbh
http://slideshare.net/ttsgmbh

Press releases you might also be interested in
Weitere Informationen zum Thema "Software":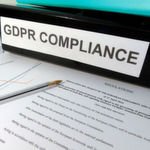 DSGVO-Guide: Welche Bereiche sind eigentlich betroffen?
Be­vor Un­ter­neh­men fest­s­tel­len kön­nen, wo sie ei­gent­lich bei der Um­set­zung der Da­ten­schutz-Grund­ver­ord­nung (DSG­VO / GD­PR) ste­hen, müs­sen sie wis­sen, wel­che Be­rei­che im Un­ter­neh­men da­von über­haupt be­trof­fen sind. Die­ser Gui­de nennt die wich­tigs­ten Punk­te.
Weiterlesen