Press release BoxID: 958484 (Trevira GmbH)
Trevira GmbH
Max-Fischer-Str. 11
86399 Bobingen,
de
http://www.trevira.de
Contact person
Isabell Lammel
+49 (8234) 9688-2502

Trevira CEO Klaus Holz's contract renewed for a further three years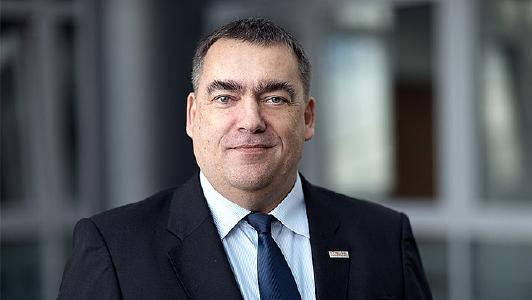 (PresseBox) (
Bobingen

,
)
Trevira CEO Klaus Holz and Trevira's parent company, Indorama Ventures, will continue to work together for a further three years following a mutually agreed renewal of Holz's contract. The contract was due to expire at the end of this year, but it has now been extended until the end of 2022. Holz took up his position as a managing director of Trevira at the beginning of 2011, and has been sole managing director of Trevira GmbH since 2013.
Für die oben stehenden Pressemitteilungen, das angezeigte Event bzw. das Stellenangebot sowie für das angezeigte Bild- und Tonmaterial ist allein der jeweils angegebene Herausgeber (siehe Firmeninfo bei Klick auf Bild/Meldungstitel oder Firmeninfo rechte Spalte) verantwortlich. Dieser ist in der Regel auch Urheber der Pressetexte sowie der angehängten Bild-, Ton- und Informationsmaterialien.
Die Nutzung von hier veröffentlichten Informationen zur Eigeninformation und redaktionellen Weiterverarbeitung ist in der Regel kostenfrei. Bitte klären Sie vor einer Weiterverwendung urheberrechtliche Fragen mit dem angegebenen Herausgeber. Bei Veröffentlichung senden Sie bitte ein Belegexemplar an
service@pressebox.de
.