Press release BoxID: 186203 (Trebing & Himstedt Prozessautomation GmbH & Co. KG)
Trebing & Himstedt Prozessautomation GmbH & Co. KG
Wilhelm-Hennemann-Str. 13
19061 Schwerin,
de
http://www.t-h.de
Contact person
Sonja Inkmann
+49 (385) 39572-17

New Sales Manager at Trebing & Himstedt
Bernd Kremer to take over Sales Management of the Industrial Communication Division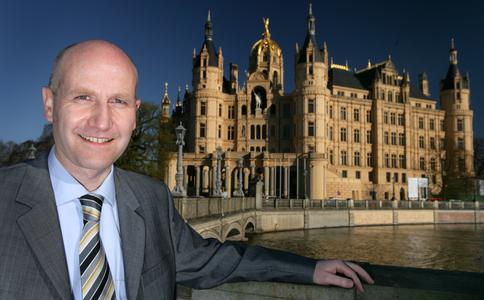 (PresseBox) (
Schwerin

,
)
The Schwerin-based company Trebing & Himstedt presents the 41-year old Bernd Kremer as their new Head of Industrial Communication operations. His career path so far includes many years of sales and executive experience in several medium-sized enterprises, for example as Manager of Sales Germany for technical products or setting up a Europe-wide services and solution marketing in the field of E-Business, to name but two. Bernd Kremer joined Trebing & Himstedt on 1 April 2008 in the newly created position of Sales Manager, strengthening the team and taking some workload in the field of Industrial Communication off Managing Director Steffen Himstedt. Establishing and expanding an international sales and partner network as well as enforcing and developing the growing internal sales organization will be two key focuses of his work. Says Bernd Kremer: "Coming back to where I was born and started out from years ago, I really enjoy the opportunity and challenge to contribute to the growth and ambitious goals of Trebing & Himstedt with my sales experience, right back here in my home region. The field of automation technology is a very interesting growth sector, and the company's sustainable approach and innovative product and solution concepts make me feel optimistic that the continued success of two-digit sales growth figures can be maintained and even increased for the coming years."
Für die oben stehenden Pressemitteilungen, das angezeigte Event bzw. das Stellenangebot sowie für das angezeigte Bild- und Tonmaterial ist allein der jeweils angegebene Herausgeber (siehe Firmeninfo bei Klick auf Bild/Meldungstitel oder Firmeninfo rechte Spalte) verantwortlich. Dieser ist in der Regel auch Urheber der Pressetexte sowie der angehängten Bild-, Ton- und Informationsmaterialien.
Die Nutzung von hier veröffentlichten Informationen zur Eigeninformation und redaktionellen Weiterverarbeitung ist in der Regel kostenfrei. Bitte klären Sie vor einer Weiterverwendung urheberrechtliche Fragen mit dem angegebenen Herausgeber. Bei Veröffentlichung senden Sie bitte ein Belegexemplar an
service@pressebox.de
.