Press release BoxID: 808279 (trans-o-flex Express GmbH)
trans-o-flex Express GmbH
Hertzstraße 10
69469 Weinheim,
de
http://www.trans-o-flex.com
Contact person
Sabine Kolaric

Christian Knoblich new MD of EURODIS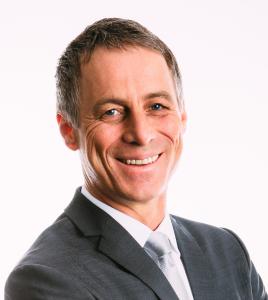 (PresseBox) (
Weinheim

,
)
With effect from today, Christian Knoblich (47) leaves the Board of Directors of the trans-o-flex Logistics Group and takes over the management of EURODIS GmbH, the international combi-freight network with operations in 35 European countries. The network's German partner is trans-o-flex. After two years and at her own request, Martina Supper, Eurodis' former Managing Director, returns to Österreichische Post. In connection with Knoblich's new appointment, trans-o-flex has also re-organised the responsibilities within its Board of Directors. Frank Iden, the company's CEO, will take over the responsibility for Sales and Marketing and, in his capacity as member of the Advisory Board, also represent the interests of trans-o-flex vis-à-vis EURODIS GmbH and contribute to the further development of the international combi-freight network. As before Wolfgang Weber will be in charge of Operations and Michael Stadlmann will be responsible for the Finance area.
Für die oben stehenden Pressemitteilungen, das angezeigte Event bzw. das Stellenangebot sowie für das angezeigte Bild- und Tonmaterial ist allein der jeweils angegebene Herausgeber (siehe Firmeninfo bei Klick auf Bild/Meldungstitel oder Firmeninfo rechte Spalte) verantwortlich. Dieser ist in der Regel auch Urheber der Pressetexte sowie der angehängten Bild-, Ton- und Informationsmaterialien.
Die Nutzung von hier veröffentlichten Informationen zur Eigeninformation und redaktionellen Weiterverarbeitung ist in der Regel kostenfrei. Bitte klären Sie vor einer Weiterverwendung urheberrechtliche Fragen mit dem angegebenen Herausgeber. Bei Veröffentlichung senden Sie bitte ein Belegexemplar an
service@pressebox.de
.