New TQ development site with x86 focus
Expansion of capacity and know-how
Seefeld

, (PresseBox) -
E²MS and embedded specialist TQ-Systems has opened a new development site at the TQ Technology Park in Peiting, Bavaria. It focuses on embedded systems with Intel Architecture – from hardware development to layout to system integration. TQ's development department is now distributed across five locations and involves a total of 150 employees.
With the new development site in Peiting, TQ is expanding its general development capacity and enlarging its development know-how, especially in the area of x86: "With our new employees in Peiting, we're very happy to have won an experienced team that has already worked together in the x86 field. With their own project planning, development, and layout, the colleagues in Peiting can act independently, but they are closely intermeshed with the other TQ locations," TQ development director Patrick von Unold summarizes.
"Our colleagues in Peiting have years of experience with Intel and Freescale processors, from low power to more complex server designs. At TQ, their focus is on the development of modular embedded systems based on Qseven and COM Express and on single-board designs. Along with Intel Atom and Intel Core technology, they will also advance solutions for 'Internet-of-Things,' called IoT for short," explains Patrick von Unold.
TQ Managing Director Rüdiger Stahl emphasizes the major importance of this strong development area for TQ and its customers: "Thanks to our high development competence, our extensive solution building kit, and the use of our tried and tested hardware and software solutions, and our TQ Minimodules, motherboards, HMI systems, and control systems, we reduce development times, development costs, and development risks as well as manufacturing costs and delivery times."
The five TQ development sites in Germany offer different focal points. They are organized into the competence teams Embedded, Power Electronics, Digital/Microcontroller Technology/Buses/Fieldbuses, System-on-Chip/Logic Design, HF/Radio Technology, Mechanics and Casing Construction, HMI Systems, Drive Development, Software Development (hardware-related software, operating systems, application software, apps), EMC, Layout, and Testing Instrument Development. In addition, there are project teams with a special industry focus, such as in medicine, aviation, building automation, automotive, regenerative energy, and transportation. The industry-specific know-how also includes assistance in obtaining certifications and permits.
By development, TQ means more than only development related to manufacturing: "At TQ, development begins with the concept and stretches to the final product. Cooperation with the customer at an early stage plays a major role because the course for everything that follows is set in the conceptual phase. Opportunities to exhaust various potentials in development are manifold and consolidated under the term 'Design for Excellence' (DFx)," explains Patrick von Unold. TQ offers customers continuous DFx with all its elements, such as production-optimized design (DFM), test-optimized design (DFT), design for long service life (DFL), service-friendly design (DFS), environmentally friendly design (DFE), and finally cost-optimized design (DTC/DFC). TQ keeps costs under control with various tools and makes target costing possible with an ideal relationship between development costs and development result.
Besides agile and cost-optimized development processes, obsolescence management is becoming more and more important: "The subject of long-term availability of components and obsolescence represents an ever greater challenge and demands new strategies and processes: through our services in obsolescence management, we provide assistance for platform strategies, component choice, monitoring, and long-term storage. We help our customers master these new challenges," says Rüdiger Stahl.
Website Promotion
TQ-Group
As an electronics service provider (E²MS supplier and CEM) TQ offers the complete range of services from development, through production and service right up to product life cycle management. The services cover assemblies, equipment and systems including hardware, software and mechanics. Customers can obtain all services from TQ on a modular basis as individual services and also as a complete package according to their individual requirements. Standard products such as finished microcontroller modules (minimodules), drive and automation solutions complete the range of services.
Through the combination of electronics services and finished system components, TQ offers customer-specific products as ODM products and thereby addresses customers who would like to receive finished products and at the same time benefit from the advantages of a customer-specific solution. ODM products are provided on time and economically using a comprehensive solution kit. The kit includes finished electronic, mechanical and software components including certification and licenses.
The TQ Group employs approx. 1,300 colleagues at their sites in Seefeld, Weßling, Murnau, Peißenberg, Peiting, Durach/Allgäu, Wetter/Ruhr, Chemnitz, Leipzig, Fontaines (Switzerland) and Shanghai (China).
Press releases you might also be interested in
Weitere Informationen zum Thema "Elektrotechnik":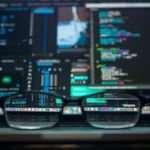 Neue Geschäftsmodelle auf Datenbasis
Ba­sie­rend auf Lauf­zeit­da­ten von Kom­po­nen­ten und Ma­schi­nen kön­nen ver­schie­de­ne Ana­ly­sen vor­ge­nom­men wer­den (Stör­un­gen, Still­stän­de oder Zu­stän­de). Die Aus­wer­tun­gen las­sen sich dann zur Ent­wick­lung neu­er da­ten­ba­sier­ter Di­enst­leis­tun­gen nut­zen.
Weiterlesen