Tennis-Point moves to new premises: With its own new office building growth is set to expand still further
Company outgrows its confines; Administration and office team move first, with Logistics to follow in the next months

Herzebrock-Clarholz

, (PresseBox) -
The mail-order company, Tennis-Point, 'Online-Shop of the Year 2011', is expanding. With the arrival of new investors in the middle of this year, the company has bought itself a new office building and is geared up for a move. The space offered by the new premises, some 1,500m2, will enable Tennis-Point to develop in both size and efficiency and meet its goal of steady growth.

"The amazing success of recent years with ever more customers and the corresponding rise in deliveries, both domestically and internationally, has allowed us to take this exciting step. In the previous building continued growth was no longer a possibility," says Maik Langenberg, Managing Director, Operations and Technology at Tennis-Point. "We've gone for the option of our own building, with built in warehouse facilities. What we now have is not only an attractive base from which to operate, but one with the space to also facilitate a significant level of growth going forward."

As recently as early October, the Management team, Accounting, Service and Support made the move to the new building.A soon as these areas have settled themselves in to the new surroundings and all of the necessary installations in the high-bay storage have been carried out, then the complete Logistics team, including its state of the art packaging lines and delivery operationwill follow..The new rooms offer the employees more than just an improved office space. A dining area and rooms for relaxation ensure that the team gets to enjoy its surroundings.

"To us, tennis is a team sport. Our success is based in no small part on the efforts and commitment of our employees, and we want to reward this with a great working environment," explains Marketing Director, Philipp Tippkemper. "The new offices will usher in a further growth phase that we're completely geared up for, and at the same time allow the team here to experience the benefits of their hard work. We have a very low level of staff turnover that suggests our employees recognize that they're appreciated."

More space, better infrestructure, a promising future.

The new office building is situated just a few kilometers from the old headquarters. Yet with 1,500m2 of space it offers over four times as much room as before. In addition to the significantly larger office space, the Logistics team now has the use of high-bay storage that tinstalled in the new building offers five times as much storage space. The speed of turnaround means that the products don't remain long in the warehouse, but the increased storage capacity allows Tennis-Point to considerably broaden the width of its product selection.

In addition, the demand for running gear, especially following the opening of the company's second online shop - Jogging-Point.de – continues to grow significantly. This means that the company can build on the success of Tennis-Point.de to offer the running-world an ever more attractive product portfolio that matches the sport's growing profile and sophistication.

You can find further information on Tennis-Point.de at www.tennis-point.de. Informationen on Jogging-Point.de finden is available at www.jogging-point.de.
Website Promotion
Tennis-Point GmbH
As a mail-order business for tennis equipment, Tennis-Point is one of the leading online providers in Europe. As one of the biggest online vendors, Tennis-Point (www.tennis-point.de) offers over 12,000 products and has reached more than 150,000 customers in recent months. Tennis-Point has been selling its products in 25 European countries since 2010 and is on the way to becoming the biggest European seller of tennis equipment. A number of awards such as "Online Shop of the Year 2011" and "Shop Usability Award 2011" in the category Sport & Outdoor are testament to this. Tennis-Point also has four specialist retail outlets in Münster, Berlin, Hamburg and Graz, where experienced sales staff offer expert advice to more than 10,000 customers.

Press releases you might also be interested in
Weitere Informationen zum Thema "E-Commerce":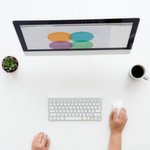 PC-Markt schafft den Aufschwung nicht
Auch das Weih­nachts­ge­schäft konn­te dem welt­wei­ten PC-Markt im vier­ten Quar­tal 2017 nicht den nö­t­i­gen Schwung ge­ben, um po­si­ti­ve Zah­len zu sch­rei­ben, es bleibt ein Mi­nus von zwei Pro­zent. Ins­ge­s­amt gin­gen die Ver­kaufs­zah­len 2017 um 2,8 Pro­zent zu­rück.
Weiterlesen