Press release BoxID: 1023378 (Telemeter Europe)
Telemeter Europe
Joseph-Gänsler-Straße 10
86609 Donauwörth,
de
http://www.telemeter.info/
Contact person
Edna Seiler
004990670693-60

Unlimited flexibility with the Telemeter switch control panel!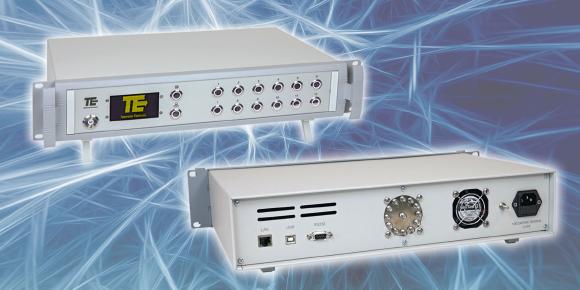 (PresseBox) (
Donauwörth

,
)
Telemeter Electronic has made it its aim to always find the optimum solution for its customers, therefore we can now also offer customer-specific configured switch panels. In our own development and production department we develop systems which are characterized by a wide frequency range from DC up to 40 GHz. Individual case design (as module/desktop case or plug-in unit in 19" format) and the flexible assembly by any RF components such as RF switches, attenuators, amplifier, filter and splitters are also feasible. There are two basic methods of controlling the systems: Manual operation on the device itself and remote operation via various interfaces such as RS232, LAN, USB or IEEE-488. The equipment is always adapted to the customer's requirements. In addition to the normally installed switches, Telemeter Electronic have the possibility to response to your individual requirements.
Für die oben stehenden Pressemitteilungen, das angezeigte Event bzw. das Stellenangebot sowie für das angezeigte Bild- und Tonmaterial ist allein der jeweils angegebene Herausgeber (siehe Firmeninfo bei Klick auf Bild/Meldungstitel oder Firmeninfo rechte Spalte) verantwortlich. Dieser ist in der Regel auch Urheber der Pressetexte sowie der angehängten Bild-, Ton- und Informationsmaterialien.
Die Nutzung von hier veröffentlichten Informationen zur Eigeninformation und redaktionellen Weiterverarbeitung ist in der Regel kostenfrei. Bitte klären Sie vor einer Weiterverwendung urheberrechtliche Fragen mit dem angegebenen Herausgeber. Bei Veröffentlichung senden Sie bitte ein Belegexemplar an
service@pressebox.de
.