Press release BoxID: 1068310 (TELEMETER ELECTRONIC GmbH)
TELEMETER ELECTRONIC GmbH
Joseph-Gänsler-Straße 10
86609 Donauwörth,
de
http://www.telemeter.info/
Contact person
Edna Seiler
+49 (906) 70693-60

Batteriebetriebenes 400 Hz Bodenstromgerät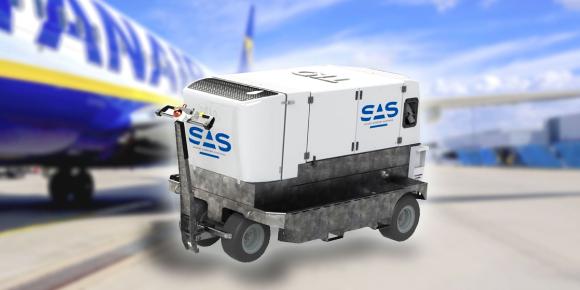 (PresseBox) (
Donauwörth

,
)
Neben den bisherigen 90 kVA Frequenzumrichtern vertreibt Telemeter Electronic nun auch mobile batteriebetriebene Lösungen für einen flexiblen Einsatz ohne, dass ein Umbau der Flughafen-Infrastruktur notwendig wird. Das GPU-409-iBS ist mit einer Batteriekapazität von 22 kWh für eine Vielzahl von Airbus, Boeing und anderen 400 Hz-Flugzeugen die optimale Lösung, wenn es um klimaneutrale Bodenstromversorgung geht. Mit über sechs Zyklen pro Ladung (B747), einer Ladezeit von gut einer Stunde und einer Lebenserwartung von über acht Jahren (75% Leistung), ist dieses Gerät modern und zukunftsorientiert. Die Bodenstromgeräte von Telemeter Elektronik sind mit einem zusätzlichen 400 Hz oder 28 V Ausgang und einem steckbaren Power Modul (MTTR: 15 min) ausgestattet. Zusätzlich verfügbare Optionen wie ein weiterer 400 Hz- oder 28 V-Ausgang, Fern-Steuerung und -Überwachung des Geräts, großer LCD-Bildschirm für eine einfache Bedienung und kundenspezifische Kabellängen machen unser Batterie-GPU zu etwas Besonderem. Über eine Schleppstange oder einen elektrischen Antrieb für den Transport ist das Bodenstromgerät sehr flexibel und leicht im Hangar und auf dem Vorfeld einzusetzen.
The publisher indicated in each case is solely responsible for the press releases above, the event or job offer displayed, and the image and sound material used (see company info when clicking on image/message title or company info right column). As a rule, the publisher is also the author of the press releases and the attached image, sound and information material.
The use of information published here for personal information and editorial processing is generally free of charge. Please clarify any copyright issues with the stated publisher before further use. In the event of publication, please send a specimen copy to
service@pressebox.de
.