TECHART for Porsche 911 Turbo models
Leonberg

, (PresseBox) -
Last month at Essen Motor Show TECHART Automobildesign presented its individualization program for the new Porsche 911 Turbo models for the first time ever. The combination of TECHART Front Spoiler I, stationary TECHART Rear Spoiler II, TECHART Roof Spoiler and TECHART Rear Diffuser Trim generates an ideal air flow to the complete vehicle involving the active aerodynamics of the series front apron. By precise adaption to the basic vehicle's design language, TECHART-typical design features like side skirts, headlamp trims, Aero Wings and sport tailpipes enhance the character of the Porsche 911 Turbo models explicitly. The new TECHART Formula IV light-alloy wheels endorse the four-wheel drive's sportive character.

Design.

Wider, flatter and longer as its predecessors. The new Porsche 911 Turbo models make promises to performance, tradition and last but not least to technological leadership. A distinctive design as well as meaningful proportions and innovative aerodynamics express these attributes evidently. The TECHART Aerodynamic Kit copes with the characteristic design language of the basic vehicle in a technical, qualitative and stylistic way.

The TECHART Aerodynamic Kit for the Porsche 911 Turbo models, made from a lightweight fibre composite of carbon and polyurethane RIM, is distinguished by high levels of load-bearing capacity and dimensional stability with a low tare weight. The TECHART Front Spoiler I for the Porsche 911 Turbo models incorporates the active aerodynamics at the basic vehicle's front apron and thus supports its functional capability. TECHART Automobildesign controls the set up of the adaptive series spoiler at the vehicle's front apron in a way that it either fully extends by the press of a button at speeds under 120 km/h, or does so automatically at speeds of over 120 km/h. When the driver reduces speed to 80 km/h the spoiler retracts automatically. The precise aerodynamic adaption of the vehicle's front to the stationary TECHART Rear Spoiler II allows a perfect air flow to the complete vehicle and results in improved driving dynamics and stability throughout all driving conditions.

TECHART Aero Wings, which are integrated into the front air inlets, create a dynamic shaft outline and form the prominent TECHART family face in collaboration with the TECHART Air Vent at the front apron. Besides TECHART Headlamp Trims and TECHART Performance Décor set visual highlights.

The innovatory power of the TECHART brand is not just visible from the vehicle's front, but also from ist rear. Air-flow-optimized TECHART Side Skirts give a more compact appearance to the vehicle and guide the TECHART design language to the rear. The TECHART Roof Spoiler assimilates the typical roof line of the Porsche 911 Coupé models and forms an aesthetic and functional unit with the stationary TECHART Rear Spoiler II. The TECHART Diffuser Trim, framed by the TECHART Sport Tailpipes made from stainless steel in dual oval tube design, completes the TECHART Aerodynamic Kit harmoniously. A TECHART Sport Exhaust System with valve control and a TECHART Sound Muffler Kit Sport are going to generate solid acoustic performance for the Porsche 911 Turbo models. Both systems are about to be developed and will make their debuts at 84th Geneva International Motor Show 2014.

The strength of the most powerful Porsche 911 models is emphasised by the new 21-inch TECHART Formula IV light-alloy wheel in 5-twin-spoke design. It is available in standard or individual colours as well as in bi-colour finish. The weight reduced TECHART Formula III forged wheel in 21-inch can be ordered for the Porsche 911 Turbo models in standard or individual colours, in bi-color finish as well as in ceramic burnished glossy smooth finish. The classical TECHART Formula light-alloy wheel in 20-inch is also available for the Porsche 911 Turbo models. TECHART Automobildesign develops a new TECHART 20-inch light-alloy wheel with center lock for an even more agile driving behaviour.

The TECHART Sport Spring Kit is going to bring the vehicle body closer to the tarmac. In addition TECHART Automobildesign works on a TECHART Noselift System, which has already been available for the Porsche 911 Carrera and Carrera 4 models. It convinces due to reliability, rapid and quiet height adjustment, trouble-free retrofitting and TÜV certification.

Performance.

The TECHART Porgram for the Porsche 911 Turbo models is going to celebrate its premiere at 84th Geneva International Motor Show 2014 in line with the TECHART Power Kit TA 091/T1. This power kit is based on the intelligent TECHART engine management system TECHTRONIC and provides extraperformance for the Porsche 911 Turbo S.

Interior.

The in-house saddlery uses precise handiwork to incorporate the exterior design of the TECHART individualization program for Porsche 911 Turbo models to the vehicle's interior. The new illuminated TECHART Aluminium Door Entry Guards can be designed individually and represent an eye-catcher before the driver takes a seat behind the ergonomically shaped TECHART 3-spokes Multifunctional Sport Steering Wheel with TECHART Paddle Shifters. TECHART Aluminium Sport Pedals and TECHART Aluminium Foot Rest provide ideal grip for precise control of throttle and brake. Whether TECHART decorative stitching, backrests for sport seats Plus in leather, safety belts or in-house produced TECHART Interior Styling Packages in coloured carbon fibre. All vehicle details pick up the stylistic theme constantly. Also in terms of the dashboard instruments, refined by TECHART, with easily readable TECHART dials, harmonized rings and Sport Chrono device in leather.

Technical data (photo vehicle)
TECHART Individualization Program for the Porsche 911 Turbo models

Exterior & Aerodynamics

TECHART Front Spoiler I in white (incorporates active aerodynamics)
TECHART Aero Wings in meteor grey
Trims in meteor grey
TECHART Headlamp Trims in white
TECHART Air Vent at front apron
Side mirrors in azure blue
TECHART Side Skirts in white
Side air channels in meteor grey
TECHART Rear Spoiler II (stationary) in white
TECHART Rear Diffuser Trim in white (diffuser in meteor grey)
TECHART Roof Spoiler in white
TECHART Performance Décor in azure blue and silver

Suspension & Wheels

TECHART Formula IV light-alloy wheels in 5-twin-spoke design in 21-inch, bi-colour finish (titanium
grey)
TECHART Noselift System (presentation at 84th Geneva International Motor Show, March 2014)
TECHART Tire Pressure ECU Kit
TECHART Sport Spring Kit
Brake calipers in azure blue and TECHART logotype in White

Interior

Leather interior black (sports seats Plus) with decorative stitching in azure blue
TECHART Carbon Interior Styling Package VII (sport seats Plus backrests and trims) in graphite grey
TECHART 3-spokes Sport Steering Wheel in leather black, decorative stitching in azure blue and
straight-ahead marker in azure blue and white
TECHART Paddle Shifters in azure blue with symbols in white
TECHART Instrument Dials in black, azure blue and white
TECHART Instrument Dial Sport Chrono in azure blue and white
TECHART Sport Chrono device in leather black with decorative stitching in azure blue
TECHART Aluminium Sport Pedals hard anodized
TECHART Aluminium Foot Rest hard anodized
TECHART Comfort Kit Hood II in Alcantara black and decorative stitching in azure blue, incl. 2 LEDs
TECHART Floor Mats in black with leather piping in carbo black and decorative stitching in azure blue
TECHART Leather Straps for floor mats in black with decorative stitching in azure blue (4x)
TECHART Loadspace Floor Mat in black with leather piping in carbo black and decorative stitching in
azure blue
TECHART Aluminium Door Entry Guards in anthracite with inlay in azure blue and TECHART logotype,
illuminated in white
Sun visors in leather black with decorative stitching in azure blue
Air nozzle adjusters in azure blue
Gear selector in azure blue and white
Website Promotion
TECHART Automobildesign GmbH
TECHART Automobildesign GmbH, with its headquarters in the Swabian town of Leonberg, is setting global standards when it comes to the customisation of vehicles from the Porsche brand. Founded in 1987, TECHART has been living this passion for over 25 years under the leadership of the two managing directors Thomas Behringer and Matthias Krauß. The consistent implementation of their ideas and targets has seen the company develop into a global business with over 70 employees and sales in over 30 countries. From aerodynamics and exterior designs, to technical optimisations in all vehicle sectors, to the refinement of interiors by the company's own upholstery shop, the TECHART range covers all Porsche series and models. Approved as an internationally registered vehicle manufacturer, TECHART has established itself as a premium brand for the refinement of Porsche cars worldwide.
Press releases you might also be interested in
Weitere Informationen zum Thema "Fahrzeugbau / Automotive":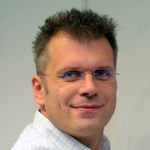 Unternehmen sollten auf Software-Monetarisierung setzen
Im Ja­nuar ver­kün­de­te Spo­ti­fy, der größ­te Mu­sik-St­rea­ming­di­enst der Welt, sei­nen schon lang er­war­te­ten Bör­sen­gang in die Tat um­zu­set­zen. Seit sei­nem Start wur­de das abo­ba­sier­te Soft­wa­re-Mo­dell von ei­ner Viel­zahl di­gi­ta­ler Dis­rup­to­ren und Tech-Uni­corns be­geis­tert über­nom­men. Sei­ne Erst­plat­zie­rung ist nun der ent­schei­den­de Schritt, um der Welt zu zei­gen, dass die­se Mo­del­le funk­tio­nie­ren, und was man aus ih­nen ler­nen kann.
Weiterlesen