TECHART Power Kit TA B95/SD1 for the Porsche Macan S Diesel
Leonberg

, (PresseBox) -
300 hp and 670 Nm for the Porsche Macan S Diesel. TECHART Automobildesign provides impressive power gains for the compact SUV's compression-ignition engine. Based on the intelligent TECHART Engine Management System TECHTRONIC, the TECHART Power Kit TA B95/SD1 gives additional 42 hp and 90 Nm to the 3.0l V6 turbo diesel engine at the press of a button.

TECHART Power Kit TA B95/SD1 for the Porsche Macan S Diesel.

As of now TECHART Performance Upgrades may not only be reserved for the Porsche Macan Turbo. In terms of driving dynamics TECHART Automobildesign provides impressive power gains for the 3.0l V6 turbo diesel engine of the Porsche Macan S Diesel. The TECHART Power Kit TA B95/SD1 is based on the intelligent TECHART Engine Management System TECHTRONIC. At a press of the Sport or Sport Plus button it elicits approx. 30 kW / 42 hp and 90 Nm additionally from the Porsche Macan S Diesel. Hence the maximum power output increases to approx. 220 kW / 300 hp at 3,300 to 3,700 1/min and 670 Nm at 2,400 to 3,100 1/min. This results in a considerable increase of driving performance in comparison to the series model. With operating TECHART Power Kit TA B95/SD1 the compact SUV accelerates (in Sport Plus mode) from 0 to 100 km/h in 5.7s (standard model 6.1s); and from 0 to 160 km/h in 15.7s (standard model 16.5s). The top speed increases by 7 to 237 km/h. Without using Sport or Sport Plus mode the vehicle operates with the standard engine management system. The TECHART Engine Management System TECHTRONIC, which is quick and easy to install, impresses with its fully electronic protective functions and the vehicle's service and diagnostic capabilities which remain complete. Like every factory-new TECHART product, the high quality standards of the TECHART Power Kits are backed by a two-year limited warranty. But more than that, TECHART grants an additional warranty on damages at engine or gearbox according to the TECHART TECHTRONIC Warranty Terms.

TECHART Power Kit TA B95/SD1 for the Porsche Macan S Diesel
Additional power approx. 30 kW / 42 hp / 90 Nm
based on 3.0l V6 turbo diesel with 190 kW / 258 hp / 580 Nm

Max. total power output with TA B95/SD1
220 kW / 300 hp at 3,300 to 3,700 1/min
670 Nm at 2,400 to 3,100 1/min

Driving performance with TA B95/SD1
0-100 km/h in 5.7s with Sport Plus (standard model 6.1s with Sport Plus)
0-160 km/h in 15.7s with Sport Plus (standard model 16.5s with Sport Plus)
Top speed 237 km/h (standard model 230 km/h)

The TECHART Power Kit TA B95/SD1 consists of
Intelligent TECHART Engine Management System TECHTRONIC
Wiring harness

The TECHART engine management system TECHTRONIC:
- significant increase of performance and driving dynamics
- activation by pushing the Sport or Sport Plus button at the center console
- quick and easy installation, trouble-free deinstallation at any time
- intelligent electronic power management
- highest material quality and fulfillment of OEM specifications
- does not affect vehicle diagnostics or servicing
- does not affect electronic engine protection features
Website Promotion
TECHART Automobildesign GmbH
TECHART Automobildesign GmbH, with its headquarters in the Swabian town of Leonberg, is setting global standards when it comes to the customisation of vehicles from the Porsche brand. Founded in 1987, TECHART has been living this passion for over 25 years under the leadership of the two managing directors Thomas Behringer and Matthias Krauß. The consistent implementation of their ideas and targets has seen the company develop into a global business with over 70 employees and sales in over 30 countries. From aerodynamics and exterior designs, to technical optimisations in all vehicle sectors, to the refinement of interiors by the company's own upholstery shop, the TECHART range covers all Porsche series and models. Approved as an internationally registered vehicle manufacturer, TECHART has established itself as a premium brand for the refinement of Porsche cars worldwide.


Press releases you might also be interested in
Weitere Informationen zum Thema "Fahrzeugbau / Automotive":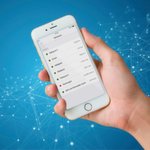 Industrie 4.0 für das kleine Budget
Das Soft­wa­re- und Be­ra­tungs­un­ter­neh­men Mo­bi­le2b bie­tet ein mo­du­la­res IoT-Kom­p­lett­sys­tem an. Es rich­tet sich vor al­lem an Pro­duk­ti­ons­be­trie­be, die nur über ein klei­nes Di­gi­ta­li­sie­rungs­bud­get ver­fü­gen.
Weiterlesen