The press service for journalists and influencers in the technological sector
BoxId: 402399 – Taiyo Yuden Announces Lineup Expansion of EIA 01005 Size Multilayer Ferrite Chip Beads for Noise Reduction
Press release BoxID: 402399 (Taiyo Yuden Europe GmbH)
Taiyo Yuden Europe GmbH
Siemensstraße 3
90766 Fürth
http://www.taiyo-yuden.com
Contact person
Harald Sauer
+49 (911) 9364-0
Recommend Taiyo Yuden Announces Lineup Expansion of EIA 01005 Size Multilayer Ferrite Chip Beads for Noise Reduction press release
QrCode
What its a QR code?
Three steps: Scanning of a QR code: Find your way to a press release without typing. Use the QR code on the print version of a press release to get redirected to the corresponding page on PresseBox.
How does scanning a QR code work? Just follow these simple steps.
Everything you need is an internet-enabled mobile phone or smartphone with a built-in camera and a QR code reading software.
QR stands for Quick Response - with one step you can quickly reach a website. QR codes work like bar codes, which you can find on your milk carton, for example. A software decrypts the QR code and directs you to a web page - so you do not even need to know the web address to reach it.
Download and print your digital press kit now
Please send the following information to my email address:
*) Please confirm your email address to get daily information about new releases with PresseMail.
Taiyo Yuden Announces Lineup Expansion of EIA 01005 Size Multilayer Ferrite Chip Beads for Noise Reduction
Responding to the Need for Further Compactness in Increasingly Advanced and High-Performance Smart Phones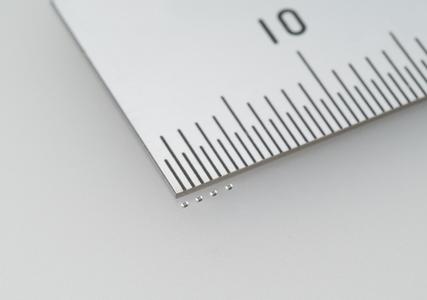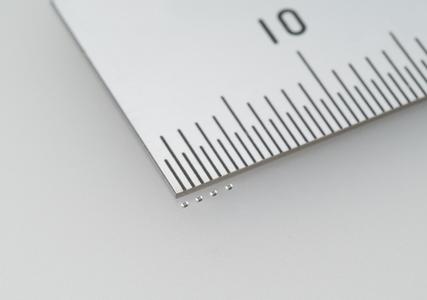 (PresseBox) (
Tokyo
,
2011-02-02
)
You may also be interested in
Additional information on the topic of "Communication"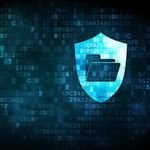 Dokumentenaustausch mit Blockchain-Technologie
Die künftig in den Faxserver bzw. in das kommende Austauschverfahren "Next Generation Document Exchange" von Ferrari Electronic integrierte Blockchain-Technologie von Cryptowerk soll verhindern, dass digitale Dokumente zwischen Versand und Empfang unbemerkt manipuliert werden können.
Read more

Company address
Taiyo Yuden Europe GmbH

Siemensstraße 3

D

-

90766

Fürth
Attachemts
Category