The press service for journalists and influencers in the technological sector
BoxId: 540946 – TAIYO YUDEN Announces the Commercial Production of a High Temperature Cylinder Type Polyacene Capacitor Guaranteed to Operate up to 70ºC
Press release BoxID: 540946 (Taiyo Yuden Europe GmbH)
Taiyo Yuden Europe GmbH
Siemensstraße 3
90766 Fürth
http://www.taiyo-yuden.com
Contact person
Harald Sauer
+49 (911) 9364-0
Recommend TAIYO YUDEN Announces the Commercial Production of a High Temperature Cylinder Type Polyacene Capacitor Guaranteed to Operate up to 70ºC press release
QrCode
What its a QR code?
Three steps: Scanning of a QR code: Find your way to a press release without typing. Use the QR code on the print version of a press release to get redirected to the corresponding page on PresseBox.
How does scanning a QR code work? Just follow these simple steps.
Everything you need is an internet-enabled mobile phone or smartphone with a built-in camera and a QR code reading software.
QR stands for Quick Response - with one step you can quickly reach a website. QR codes work like bar codes, which you can find on your milk carton, for example. A software decrypts the QR code and directs you to a web page - so you do not even need to know the web address to reach it.
Download and print your digital press kit now
Please send the following information to my email address:
*) Please confirm your email address to get daily information about new releases with PresseMail.
TAIYO YUDEN Announces the Commercial Production of a High Temperature Cylinder Type Polyacene Capacitor Guaranteed to Operate up to 70ºC
With an Improved Maximum Operating Voltage, Ideally Suited to Smart Meters and SSD Storage Servers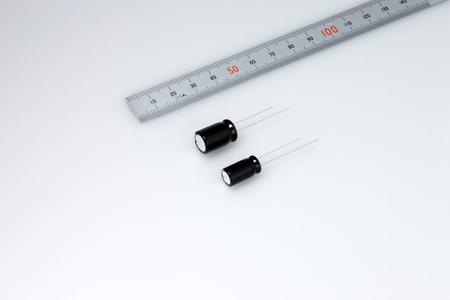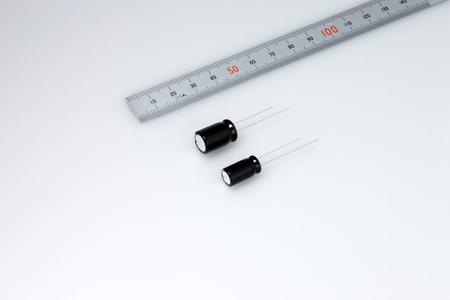 (PresseBox) (
Tokyo
,
2012-09-21
)
You may also be interested in
Additional information on the topic of "Electrical Engineering"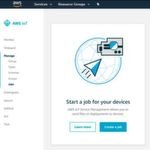 OTA-Updates für IoT-Geräte mit Amazon FreeRTOS
Amazon erweitert den Kernel des Mikrocontroller-Betriebssystems FreeRTOS um Bibliotheken zur Kommunikation mit Cloud-Diensten. Over-The-Air-Updates von IoT-Geräten sollen damit beispielsweise im Betrieb möglich werden.
Read more

Company address
Taiyo Yuden Europe GmbH

Siemensstraße 3

D

-

90766

Fürth
Attachemts
Keywords
Categories
Events / Trade Fairs