PikeOS™ SIL 4 certification on multi-core platform
SYSGO announces it achieved to certify its PikeOS™ real-time OS and hypervisor within a multi-core platform according to EN 50128 SIL 4. The certificate has been delivered by TÜV-SÜD.
Klein-Winternheim

, (PresseBox) -
Safety critical systems deployed on a multi-core processor have been so far using only a single core and made the other cores inactive. The complexity and the potential non-determinism introduced by such architectures were the main reasons that prevented, and still prevent in many cases, safety-critical developers to certify their multi-core based systems at the highest level. Operating system vendors in particular have long been trying to solve this problem in order that their customers may harness the performance of today's dual-core and multi-core processors.

SYSGO was able to achieve the first EN 50128 SIL 4 certification of the market on a multi-core system (including SIL 4 certification for IOMMU) thanks to the solid foundation offered by the PikeOS™ core technology, designed from the ground up to be the first SSV (Safe & Secure Virtualization) RTOS of the market. SIL 4 is the highest possible safety level for the EN 50128 standard.

"With PikeOS™, SYSGO was already the first company on the market to offer a certified hypervisor to the safety-critical application domains", said Jacques Brygier, VP Marketing at SYSGO. "Making now PikeOS™ certified for a multi-core platform is just the confirmation of the cutting-edge nature of this product, designed to be both an RTOS and a hypervisor. It is also another evidence of the scalability and flexibility of this embedded virtualization solution that can address different industry sectors with the same core technology."

The project, a railway application to be deployed in 2014, is using PikeOS™ 3.4 running on Kontron VX3035 board. The technique that allows this high level of certification cannot be disclosed at that point but the original and patented architecture of PikeOS™ was used without modification to provide the necessary determinism on this dual-core Intel® Core™ i7processor.

SYSGO is also involved in different activities related to the certification of multi-core based systems in other industry sectors such as avionics or automotive. The major achievement in the railway domain is an important milestone, as well as invaluable experience, for these areas where developments with key partners are currently in progress.

About PikeOS™
PikeOS™ is both an RTOS (Real-Time Operating System) and a type 1 hypervisor built upon the Safe and Secure Virtualization (SSV) technology that enables multiple operating system interfaces, called Personalities, to work safely and securely on separate sets of resources within a single machine. PikeOS™ has the largest range of supported Personalities of the market, including PikeOS™ Native, ARINC 653, Linux, POSIX, Certified POSIX, Android™, RTEMS, AUTOSAR, iTRON and others.

The PikeOS™ microkernel architecture allows it to be used in cost sensitive, resource constrained devices as well as large, complex systems. The simplicity and compactness of the PikeOS™ design results in real-time performance that competes head-to-head with conventional proprietary RTOS solutions. PikeOS™ supports single- and multi-core processor architectures. Support of multi-core offers a flexible approach to the user who can select an execution model ranging from a pure AMP (Asymmetric Multi Processing) to full SMP (Symmetric Multi Processing). PikeOS™ is certifiable to safety standards like DO-178B/C, IEC 61508, EN 50128, IEC 62304 or ISO 26262, is MILS compliant, and is currently involved in various security standard Common Criteria EAL certification projects.

SYSGO, ELinOS, PikeOS™, CODEO, and other SYSGO products and services mentioned herein as well as their respective logos are trademarks or registered trademarks of SYSGO. All other product and service names mentioned are the trademarks of their respective companies.
Website Promotion
SYSGO AG
SYSGO AG ist ein führender Anbieter für Design, Implementierung und Konfiguration von embedded System-Software. Neben PikeOS, SYSGOs Echtzeit-Betriebssystem für sicherheitskritische Systeme und Virtualisierung und der Embedded Linux Entwicklungsumgebung ELinOS, bietet SYSGO zusätzlich die Entwicklung von Treibern, Board-Support-Packages und Firmware. Außerdem unterstützt SYSGO seine internationalen Kunden mit Dienstleistungen in den Bereichen Embedded Linux, Echtzeit und Zertifizierung von sicherheitskritischen Systemen. Die Zielmärkte der SYSGO sind Aerospace & Defense, Industrial Automation, Automotive, Consumer Electronic und Network Infrastructure. Zu SYSGOs Kunden zählen Daimler, EADS Airbus, EADS Military Air Systems, Honeywell, IBM, Raytheon, Rheinmetall, Rockwell-Collins sowie Rohde & Schwarz. Die SYSGO AG wurde 1991 in Mainz gegründet und im Jahre 2002 zur Aktiengesellschaft umfirmiert. SYSGO AG besitzt sechs Niederlassungen in Europa, darunter in Deutschland, Frankreich und Tschechien und unterhält ein weltumspannendes Distributionsnetzwerk, besonders in den USA und Japan.

[b]Further information[/b]
SYSGO
Jacques Brygier
Tel.: +49 (6136) 99480
E-mail: jacques.brygier(at)sysgo.com
Press releases you might also be interested in
Weitere Informationen zum Thema "Software":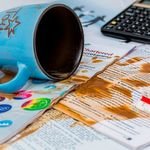 Blockchain jenseits des Hypes
Block­chains ma­chen die Welt de­mo­k­ra­ti­scher. Sie er­fin­den die IT-Land­schaft neu, ma­chen Ma­na­ger über­flüs­sig – ach was, gan­ze Staa­ten! Und Ban­ken? Braucht kein Mensch mehr. Zur Ab­wechs­lung be­trach­ten wir Block­chain-Tech­no­lo­gi­en ein­mal kri­tisch bis nüch­t­ern.
Weiterlesen