Great Britain's job centres get a digital revamp
The British government is investing in a digital overhaul of its job centres.

Stuttgart

, (PresseBox) -
It has been decided, among other things, that StepOver signature pads and signature capture and verification software from one of their partners should be implemented nationwide in job centres throughout Great Britain.

Using these electronic pads, job seeker signatures will be captured with the maximum precision – not only the image but also the way a person writes and how much pressure they use will be scanned five hundred times per second.

This supplies sufficient information about the individual features of the signature, which can then be identified in much the same way as a person's fingerprint.
Job seekers must now provide six sample signatures on the signature pad the first time they use the device. On all subsequent visits, the software will compare the current signature with the stored samples and identify/verify the individual when the signature matches the stored features by at least 80 %.

Important note: Only abstract signature features are stored; no biometric data that would allow a person's signature to be reproduced. Abuse or misuse is therefore impossible from the outset.


For more information, please read the BBC article.
Website Promotion
StepOver GmbH
The establishment of StepOver GmbH in Stuttgart in 2001 laid the foundation for the StepOver family. To begin with, StepOver focused exclusively on the development, manufacture, and sale of signature pads for the handwritten electronic signature. However, as far back as 2003 work began on programming the first signature software "eSignatureOffice" in order to be able to offer customers a comprehensive signature solution. By establishing our sales offices in Spain (2006) and Italy (2009), we took into account the growing demand for e-signature products in these countries. In 2010 came the founding of StepOver International LTD in Great Britain. In the same year, StepOver also expanded its sales efforts beyond European borders. With the foundation of the independent StepOver International GmbH, based in Berg (Germany) in 2011, we created a central point of reference for all sales activities outside the European Union and the USA/Canada. In 2012, StepOver Inc. was set up in New Jersey (USA), which markets a product range developed especially for the US market by StepOver International. StepOver Inc. will offer and market this completely independent product range on the US market, but can fall back on the great wealth of experience built up by the StepOver family at any time.
Press releases you might also be interested in
Weitere Informationen zum Thema "Hardware":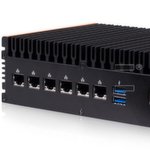 Optimierte Hardware für Open-Source-Firewall
Der Ser­ver-Her­s­tel­ler Tho­mas-Krenn AG aus Freyung wird Part­ner des Open-Sour­ce-Pro­jekts "OPN­sen­se". Im Zu­ge die­ser Part­ner­schaft bie­tet der Hard­ware­her­s­tel­ler ei­ne Rei­he von Ser­vern an, die für den Be­trieb der Fire­wall opti­miert und ge­tes­tet sind.
Weiterlesen