Press release BoxID: 775186 (STEMMER IMAGING AG)
STEMMER IMAGING AG
Gutenbergstr. 9-13
82178 Puchheim,
de
http://www.stemmer-imaging.de
Contact person
Peter Gramenz
+49 (8143) 59744-12

Neuer Snapshot-Sensor für die robotergeführte 3D-Inspektion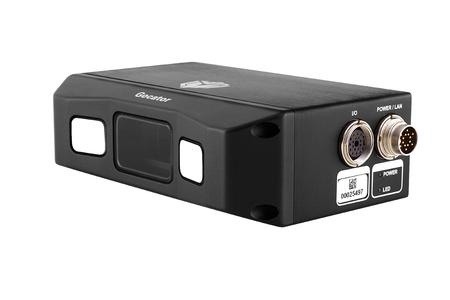 (PresseBox) (
Puchheim

,
)
STEMMER IMAGING stellt den neuen intelligenten 3D-Snapshot-Sensor Gocator 3109 von LMI vor. Er ist prädestiniert für Montagelinien, die robotergeführte 3D-Bilderfassung und berührungslose Inspektion von unbewegten Objekten durchführen. Die Erfassung von 3D-Punktwolken, 3D-Messwerkzeuge und Funktionen zur Anlagensteuerung in Abhängigkeit von den Prüfergebnissen sind in einem einzigen leistungsstarken Produkt zur Merkmalsprüfung vereint.
The publisher indicated in each case is solely responsible for the press releases above, the event or job offer displayed, and the image and sound material used (see company info when clicking on image/message title or company info right column). As a rule, the publisher is also the author of the press releases and the attached image, sound and information material.
The use of information published here for personal information and editorial processing is generally free of charge. Please clarify any copyright issues with the stated publisher before further use. In the event of publication, please send a specimen copy to
service@pressebox.de
.