SorTech at ISH – Innovations in the Limelight
SorTech's new products and booth concept to be a magnet at ISH in Frankfurt, Booth C94, Hall 10.2.

Halle (Saale)

, (PresseBox) -
Adsorption chiller pioneer SorTech presents its highly anticipated new product development and next generation energy saving and environmentally friendly cooling solutions at ISH in Frankfurt am Main, Germany, from March 10 to 14, 2015. Perfectly geared to the international refrigeration market, this year's exhibit will introduce the world's first zeolite adsorption chiller aggregate 'eZea' with its unique PST technology as well as the next generation eCoo, the best-selling adsorption chiller system, - the 'eCoo 2.0'. Rounding up this groundbreaking technology exhibit, is a system-integrated reciprocator chiller for peak load supply. In addition, to ensure a high level of fail-safe operation, SorTech technology now facilitates a constant refrigeration capacity even at variable temperatures.

As a first, SorTech presents its brand-new and unique zeolite adsorption aggregate 'eZea' for cooling applications up to 12 kW with added integrated power modus for drive temperatures 75 °C and up. The decisive progress and the core of the system are two heat exchangers, coated under the PST principle (partial support transformation), onto which the zeolite (as the adsorbent) is crystalized directly on top of the metal surfaces. Compared to conventionally coated heat exchangers (adsorbers) this SorTech innovation has an especially high power density, because in addition to its exceptional water capacities it also realizes optimal conditions for the transport of heat. This innovative composition of materials results in a significant reduction of construction size and weight of a heat exchanger, all while maintaining the same capacity. Furthermore, the utilization of zeolite allows for higher recooling temperatures and is therefore specifically formulated for application in regions with warm climates.

Another SorTech exhibition highlight is the next generation silica adsorption chiller aggregate eCoo for refrigeration needs up to 15.5 kW and drive temperatures of 50 °C and higher. Numerous mechanical, ergonomic and control related improvements have been incorporated during the design process resulting in yet another performance increase. Contrary to previous eCoo machines the hydraulics of the version 2.0 models will be located above the process modules. By means of this design optimization the installation surface was reduced by almost 30 percent and the construction volume by eight percent, compared to the previous model.
In order to maintain the innovative character and technological advancement of the systems, the casing itself underwent a redesign also.

"Energy efficient, innovative and sustainable refrigeration applications currently are, and will remain, the development basis of our products. We live this strategy consequently, such that we succeeded once again to develop energy saving and resource preserving refrigeration solutions for businesses" concludes SorTech CEO Norbert Philipp.

As an additional feature, SorTech makes its planning software available at its booth. With this app cooling aggregates and its system components can be designed to meet the specific needs of a planned refrigeration solution by flexible and simple configuration at variable design points.
Website Promotion
Sortech AG
For over a decade, SorTech has been researching, developing and manufacturing successfully along the topic 'Cold from Heat' – creating power- and CO2-saving adsorption chiller aggregates that are being powered by unused, excess heat at a low temperature range. SorTech's research efforts target economical and ecologically sensible solutions in refrigeration technology for industry and trade.
SorTech's intelligence is visible inside its adsorption modules: In it, one will find fin-type heat exchangers, coated with an adsorbent consisting of silica gel or zeolite. In this sector, SorTech is one of the leading manufacturers worldwide. The process is environmentally save, working with pure water as a cooling agent. In many cases, by utilizing SorTech's compact refrigeration machines, savings of more than 90 percent of energy and operations costs can be achieved, compared to electric-powered air-conditioning units.

Press releases you might also be interested in
Weitere Informationen zum Thema "Energie- / Umwelttechnik":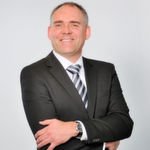 Diese Einsatzszenarien bietet die Blockchain
Die Kryp­to­wäh­rung Bit­coin macht mo­men­tan fast täg­lich Schlag­zei­len. Im Zu­ge des­sen fällt zwangs­läu­fig der Be­griff "Block­chai­n", der oft­mals fäl­sch­li­cher­wei­se als Sy­n­onym ver­wen­det wird. Doch Block­chain ist sehr viel mehr als nur Bit­coin – ei­ne zu­kunft­s­träch­ti­ge Tech­nik, die auch au­ßer­halb von Kryp­to­wäh­run­gen gro­ßes Po­ten­zial hat. Sie kann in den ver­schie­dens­ten Bran­chen im­men­se Vor­tei­le brin­gen – und das liegt an den Ei­gen­schaf­ten der Block­chain-Tech­nik an sich.
Weiterlesen