Press release BoxID: 845093 (SNOW LEOPARD Projects GmbH)
SNOW LEOPARD Projects GmbH
Marktplatz 23
94419 Reisbach,
de
http://www.snow-leopard-projects.com/
Contact person
Walter Danner
+49 (8734) 939770

Dirty beach water soon to be history
German technology solves wastewater problem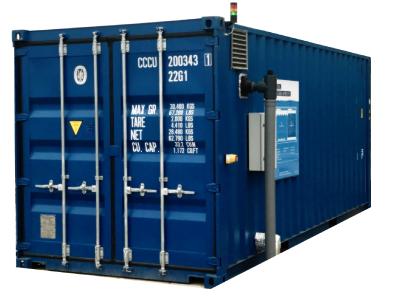 (PresseBox) (
Reisbach

,
)
Vacations on polluted beaches, unnecessary water wastage in areas where the resource is scarce or a simple lack of treatment possibilities for wastewater are soon to be history, according to a new German technology. The German company Snow Leopard Projects has recently introduced an efficient way to clean organically polluted wastewater. Wastewater from hotels, slaughterhouses, small industries like fruit juice manufactories, etc. can now be made available for a 2nd use instead of simply discharging it into the nearest river or the ocean and thereby polluting the environment. Due to the container design, the technology requires very little space and can therefore be easily implemented. This containerized cleaning system uses the process of fermentation through bacteria to purify the polluted water. The underlying principle is simple and efficient. Wastewater is pumped into a container where bacteria utilize its organic components to produce biogas. This digestion process cleans the water and the exposure to UV radiation subjects it to additional sanitization. The resulting product is clean and sterile 2nd use water, perfect for irrigation, grey water use and carefree discharge into flowing waters. Contrary to its small size, the cleaning system yields very high performance rates. One container is able to purify the waste water of 350 people or about 90 m³ per day. The three main advantages of the German technology are reduction of organic pollution, elimination of nitrogen and phosphate, and the production of biogas, which can be converted into electric energy. The containerized, anaerobic wastewater cleaning system consists of a plug-and-operate-installation, being operational only eight weeks after order. German biogas expert Snow Leopard Projects considers this technology a great contribution to global water problems, especially in areas with water scarcity.
Für die oben stehenden Pressemitteilungen, das angezeigte Event bzw. das Stellenangebot sowie für das angezeigte Bild- und Tonmaterial ist allein der jeweils angegebene Herausgeber (siehe Firmeninfo bei Klick auf Bild/Meldungstitel oder Firmeninfo rechte Spalte) verantwortlich. Dieser ist in der Regel auch Urheber der Pressetexte sowie der angehängten Bild-, Ton- und Informationsmaterialien.
Die Nutzung von hier veröffentlichten Informationen zur Eigeninformation und redaktionellen Weiterverarbeitung ist in der Regel kostenfrei. Bitte klären Sie vor einer Weiterverwendung urheberrechtliche Fragen mit dem angegebenen Herausgeber. Bei Veröffentlichung senden Sie bitte ein Belegexemplar an
service@pressebox.de
.