Press release BoxID: 264354 (Simon RWA Systeme GmbH)
Simon RWA Systeme GmbH
Medienstr. 8
94036 Passau,
de
http://www.simon-rwa.de
Pro Sense - Clamp protection offered by SIMON RWA Systeme
In schools clamp protection is necessary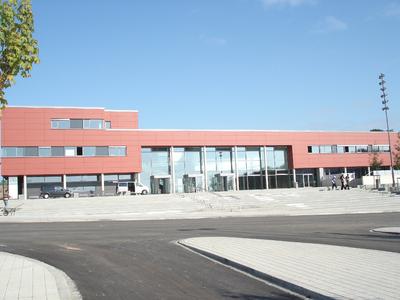 (PresseBox) (
Passau

,
)
Many schools are under reconstruction at the moment. One important part of this job is to take care about the smoke and heat vent system. In any case this is also a question of protecting children from danger of squeezing fingers or other parts of body while closing windows or other flaps in a building used for smoke and heat vent systems. It is necessary to have a good risk management to avoid serious injuries in connection with this item. Contact us - we can help you making a risk management for such solutions.
Für die oben stehenden Pressemitteilungen, das angezeigte Event bzw. das Stellenangebot sowie für das angezeigte Bild- und Tonmaterial ist allein der jeweils angegebene Herausgeber (siehe Firmeninfo bei Klick auf Bild/Meldungstitel oder Firmeninfo rechte Spalte) verantwortlich. Dieser ist in der Regel auch Urheber der Pressetexte sowie der angehängten Bild-, Ton- und Informationsmaterialien.
Die Nutzung von hier veröffentlichten Informationen zur Eigeninformation und redaktionellen Weiterverarbeitung ist in der Regel kostenfrei. Bitte klären Sie vor einer Weiterverwendung urheberrechtliche Fragen mit dem angegebenen Herausgeber. Bei Veröffentlichung senden Sie bitte ein Belegexemplar an
service@pressebox.de
.