Press release BoxID: 255367 (Simon RWA Systeme GmbH)
Simon RWA Systeme GmbH
Medienstr. 8
94036 Passau,
de
http://www.simon-rwa.de
Lufthansa invests 100 Million Euro in the new Training & Conference Center Seeheim
Simon RWA Systeme supplied intelligent fire protection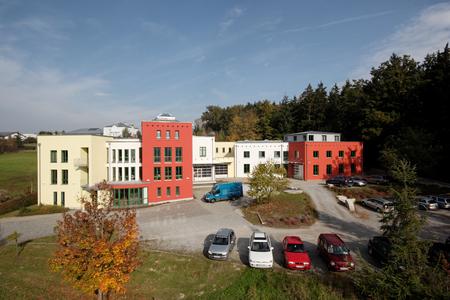 (PresseBox) (
Passau

,
)
100 Mio Euro was invested by Lufthansa into a new training centre which is one of the newest in technology and architecture. The German constructor Bilfinger & Berger handed over the project in time thanks to the great performance of sub contractor Simon RWA Systeme. Simon RWA Systeme supplied automatic smoke curtains Smoke PROtec® to achieve the complicated demands to the fire protection. Smoke PROtec® is invisible as it is integrated into the suspended ceiling and drops down only in event of fire. Simon RWA Systeme was involved from the beginning of the project by consulting the fire experts as well as installation and handing over the project to the owner.
Für die oben stehenden Pressemitteilungen, das angezeigte Event bzw. das Stellenangebot sowie für das angezeigte Bild- und Tonmaterial ist allein der jeweils angegebene Herausgeber (siehe Firmeninfo bei Klick auf Bild/Meldungstitel oder Firmeninfo rechte Spalte) verantwortlich. Dieser ist in der Regel auch Urheber der Pressetexte sowie der angehängten Bild-, Ton- und Informationsmaterialien.
Die Nutzung von hier veröffentlichten Informationen zur Eigeninformation und redaktionellen Weiterverarbeitung ist in der Regel kostenfrei. Bitte klären Sie vor einer Weiterverwendung urheberrechtliche Fragen mit dem angegebenen Herausgeber. Bei Veröffentlichung senden Sie bitte ein Belegexemplar an
service@pressebox.de
.