Press release BoxID: 245766 (Simon RWA Systeme GmbH)
Simon RWA Systeme GmbH
Medienstr. 8
94036 Passau,
de
http://www.simon-rwa.de
Contact person

+49 (851) 98870-0

Do we need any smoke control in staircases?
Safe lives by Smoke and Heat Exhaust Vent systems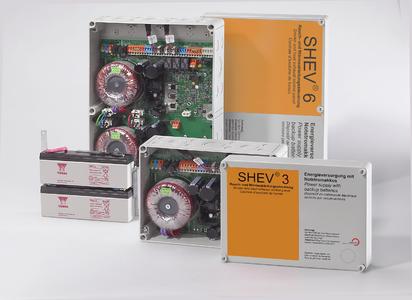 (PresseBox) (
Passau

,
)
The people were not able to escape because of the smoke in the staircase during the fire happened last week in a house in Munich. It was the result of a very professional work of the fire brigade in Munich that no more people than the two was injured or killed by the effects of this fire. This is reason enough to hold the requirements in our building laws up for a smoke release system in staircases. And also the maintenance of these systems should be demanded to ensure smoke fire escape routes for people getting in contact with fire in houses. Only in this way we can avoid bigger damages during the 250.000 fires we have yearly in Germany.
Für die oben stehenden Pressemitteilungen, das angezeigte Event bzw. das Stellenangebot sowie für das angezeigte Bild- und Tonmaterial ist allein der jeweils angegebene Herausgeber (siehe Firmeninfo bei Klick auf Bild/Meldungstitel oder Firmeninfo rechte Spalte) verantwortlich. Dieser ist in der Regel auch Urheber der Pressetexte sowie der angehängten Bild-, Ton- und Informationsmaterialien.
Die Nutzung von hier veröffentlichten Informationen zur Eigeninformation und redaktionellen Weiterverarbeitung ist in der Regel kostenfrei. Bitte klären Sie vor einer Weiterverwendung urheberrechtliche Fragen mit dem angegebenen Herausgeber. Bei Veröffentlichung senden Sie bitte ein Belegexemplar an
service@pressebox.de
.