US-Government objects to .Army, .Navy and . Airforce

Koeln

, (PresseBox) -
John Breeden fears in an article at Government Computer News (http://gcn.com/...) that government sounding domains will deceive the general public and could be misused, e.g. for phishing.

John Breeden II has right: Amazon, Google and Donut should not to get to much power, by registering to many generic domains.

But: There is no application for .fbi. There is an application for .army, not .us-army.

The US-Government is concerned like John Breeden: it objects to the introduction of .army, .navy and .airforce.

Paul Sloan reports for CNET (http://http://news.cnet.com/...): "Not so fast, says the federal government. Yesterday it filed what's called a GAC Early Warning taking issue with those three proposed generic top-level domains, or gTLDs. GAC stands for ICANN's Governmental Advisory Committee.

The complaint - big shocker - is that all three are 'confusingly similar to names of specific government agencies'. There is one filed on behalf of the Army, Navy, and Air Force."

"These filings are warnings", writes Paul Sloan , "giving Demand Media 21 days to yank the applications while keeping 80 percent of its application fees. Otherwise, the government will likely file formal objections and ICANN will be the ultimate decider."

Hans-Peter Oswald
http://www.domainregistry.de/...
Website Promotion
Press releases you might also be interested in
Weitere Informationen zum Thema "Internet":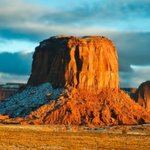 Microservices – Ein Einstieg in die Praxis
Vie­le Un­ter­neh­men wol­len mo­no­li­thi­sche An­wen­dun­gen um­ge­stal­ten und Mi­cro­ser­vice-Ar­chi­tek­tu­ren für mehr Agi­li­tät und Ska­lier­bar­keit auf­bau­en. Doch wie ge­lingt der Ein­s­tieg ins The­ma Mi­cro­ser­vices? Nach wel­chen Prin­zi­pi­en soll­te man ar­bei­ten? Was sind die Er­folgs­fak­to­ren und wo lie­gen die Fal­len? Ein Leitfa­den lie­fert ers­te An­halts­punk­te.
Weiterlesen