SCHURTER launches the first cord retaining system for IEC C8 appliance inlets

Luzern

, (PresseBox) -
SCHURTER expands its broad range of cord retaining systems to include a new clip retaining device for IEC C8 inlets and mating cord sets. The new clip device is a further addition to the already successful broad range of SCHURTER cord retaining systems for IEC C14 & C20 inlets, comprised of V-Lock latching cord sets wirebails and clamps.

For some time now, V-Lock, wire-bail and clamp systems have proven successful solutions in preventing the accidental disconnection of power cords from inlets according to IEC 60320. However, these systems are, so far, only available for C14 and C20 appliance inlets. SCHURTER has now developed a cord retention system, with specially adapted retaining clips for C8 type inlets. The clips fit SCHURTER series 2576 flange mount and 2578 snap in mount inlets.

The IEC C8 inlet can save up to 34 percent of space compared to the C14 inlet with wire-bail system and therefore provides the potential for further equipment miniaturization, depending on the power requirements of the application. In addition, the new cord retaining system is more efficient in assembly and in terms of fixation of the cord set. The retaining clip is easily installed, requiring only one screw to fasten it to the panel. For the flange mount inlet, series 2576, the retainer is attached with the same screw as used to secure the inlet flange and thus needs no additional material. The system is available either as a kit together with the C7 power supply cord or separately for retrofitting. The retaining clip is designed and tested with SCHURTER C8 inlets and mating cord sets to ensure a retaining force of up to 200 N. While other cord sets on the market may be compatible, technical specifications apply to SCHURTER types. The corresponding C7 power supply cords according to IEC 60320 are available in lengths of two or four meters and can be fitted with European or American plugs as required.

Technical characteristics:

For C8 appliance inlets (2576 and 2578 models):
- IEC rating: 2.5 A / 250 VAC
- UL rating: 7 A / 250 VAC

For the compatible C7 power cord:
- IE rating on power cord: 2.5 A / 250 VAC
- UL rating on power cord: 7 A / 125 VAC

Available in two lengths: 2 m and 4 m
Website Promotion
SCHURTER AG
SCHURTER continues to be a progressive innovator and manufacturer of electronic and electrical components worldwide. Our products ensure safe and clean supply of power, while making equipment easy to use. We offer a broad range of standard products including circuit protection, connectors, EMC products, switches and input systems, as well as electronic manufacturing services. Moreover, SCHURTER is ready to work with our customers to meet their application specific requirements, not covered in our standard range. You can rely on SCHURTER's global network of companies and partners to guarantee a high level of local service and product delivery.
Press releases you might also be interested in
Weitere Informationen zum Thema "Elektrotechnik":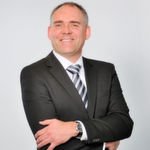 Diese Einsatzszenarien bietet die Blockchain
Die Kryp­to­wäh­rung Bit­coin macht mo­men­tan fast täg­lich Schlag­zei­len. Im Zu­ge des­sen fällt zwangs­läu­fig der Be­griff "Block­chai­n", der oft­mals fäl­sch­li­cher­wei­se als Sy­n­onym ver­wen­det wird. Doch Block­chain ist sehr viel mehr als nur Bit­coin – ei­ne zu­kunft­s­träch­ti­ge Tech­nik, die auch au­ßer­halb von Kryp­to­wäh­run­gen gro­ßes Po­ten­zial hat. Sie kann in den ver­schie­dens­ten Bran­chen im­men­se Vor­tei­le brin­gen – und das liegt an den Ei­gen­schaf­ten der Block­chain-Tech­nik an sich.
Weiterlesen