SCHMID Group Specifies Production Line for PERC Cells with an Efficiency of over 20%

Freudenstadt

, (PresseBox) -
.
- SCHMID supplies production equipment for PERC solar cells with a silver-free rear side for 20%+ efficiency.
- Long-standing experience and optimization of the complete process guarantees the best possible technology solutions
- Standard production lines can be easily upgraded

The world market leader is in the passing lane: With the license for SCHOTT's PERC technology, SCHMID has rounded off its production-ready technology portfolio and now supplies systems and processes for cells with an efficiency potential of over 20%, available as an individual upgrade or complete turnkey production line.

Already in 2011, SCHOTT, in cooperation with SCHMID, had proved that an efficiency of 20.2% can be achieved with Passivated Emitter and Rear Contact (PERC) cells produced solely using industry-proved processes. The process can be used on various wafer materials - mono and multi-crystalline as well as quasi-mono - and can be combined with other processes like new metallization concepts.

For mono-crystalline cells SCHMID has now specified a 20%+ production process. SCHMID covers the key processes for its high-efficiency cells, i.e. alkaline texturing, selective emitter etching and rear side passivation, as well as metallization, with systems from their own development and manufacture, which offer substantial cost-of-ownership benefits. This is by no means a coincidence but rather the results of SCHMID's long-standing experience in the processing of crystalline silicon wafers and the consistent optimization of individual systems in relation to the overall process.

Low Operating Costs Through Best Possible Technology Solutions

Highlights of the production line are, for example, the Al2O3 rear side passivation using proven APCVD technology, for which the operating costs are unbeatably low of under 2$c per wafer thanks to the extremely high TMA conversion efficiency. Passivation with alternative technologies such as PECVD or any kind of ALD systems costs three to five times as much.

In metallization, SCHMID is focusing on the reduction of silver. On the rear side of the cell this expensive material is completely replaced by tin contacts using the TinPad system which saves up to 6$c per wafer. At the same time the underlying aluminum layer can be applied without openings. This gives the rear side of the cell a homogeneous, all-over back surface field which in turn leads to efficiency increases of up to 0.2%. For metallization of the front side almost only contact-free methods are used. By applying a seed layer which is then electro-plated, the silver requirement is drastically reduced compared to standard screen printing methods.

The wet-chemical systems such as texturing, selective emitter etching system or electro-plating are available as 10-track systems with a high throughput. The compact design also contributes towards keeping the operating costs low.

Individual Retrofitting Possible

Retrofitting existing cell production lines to 20%+ is carried out on the basis of an individual analysis conducted by SCHMID experts and is usually easy to realize.

Anyone in doubt about upgrading their complete production line is advised to first install SCHMID's TinPad. Because of the fast competitive edge it brings with an amortization time of under one year, this system has become a must-have.

Visit SCHMID at the Intersolar North America, Booth 5357
SCHMID Group | Gebr. SCHMID GmbH
The SCHMID Group provides highly efficient system and process solutions for the entire solar wafers, cells and modules supply chain. Starting with the single machine right up to the turnkey factory, including guaranteed performance parameters, such as production capacity and degree of efficiency. Innovative process technologies are developed at their own technology centers in partnership with universities and research facilities and are made ready for the market.
Press releases you might also be interested in
Weitere Informationen zum Thema "Maschinenbau":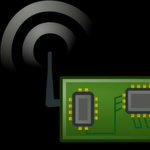 Bussysteme, Schnittstellen und Sensornetze
Ob PRO­FI­BUS, CAN, I²C oder Ether­net: Bus­sys­te­me sind für die Da­ten­über­tra­gung zu­stän­dig und müs­sen elek­trisch und me­cha­nisch sehr ro­bust sein. Der Bei­trag ver­mit­telt ei­nen Über­blick über die für In­du­s­trie 4.0 und das IoT re­le­van­ten Bus­sys­te­me, Schnitt­s­tel­len (z.B. OPC UA) und Sen­sor­netz­wer­ke.
Weiterlesen