SCHILLINGER iEXCHANGE - the digital world of communication for Life Sciences and Healthcare
SCHILLINGER (BDU), the management consultancy located in Laudenbach/Germany, is undergoing significant changes

Laudenbach

, (PresseBox) -
Albert Einstein once said:

"More than the past, it is the future that interests me, since that's where I intend to live."

This quote of Einstein, said in a completely different context many years ago, is more up-to-date and applicable to Healthcare and Life Sciences than ever.

SCHILLINGER (BDU), the management consultancy located in Laudenbach/Germany, is undergoing significant changes.

After nearly 40 successful years, Guenter A. Schillinger is getting ready for retirement. But since "the leopard cannot change his spots", he will continue the HR Personnel Consulting Business. Check out www.schillinger-bdu.com for more information!

Just like the fields SCHILLINGER are active in, this company is always in motion. True to Einstein's quote the decision has been made that all other business resources will continue with their well-tuned team under a new ownership. This significant progress emphasizes their ideas and visions of the future as well as their view on professional business consulting and services. Meet the new company:

SCHILLINGER Digital Business Resources

With this fresh and new approach to tackle future challenges and opportunities, SCHILLINGER Digital Business Resources marks the start of a new era of information and communication, their answer to Healthcare & Life Sciences 4.0

SCHILLINGER iEXCHANGE - the digital world of communication for Life Sciences and Healthcare industries, experts and interested audiences, everybody dealing with the topics of health, medicine and wellness.

The Future Business happens in the Internet…

SCHILLINGER iEXCHANGE is THE multi-channel digital platform providing you and your business year-around and 24/7, wherever you are in the world with everything your business heart might desire. The state-of-the-art tools of SCHILLINGER iEXCHANGE enable a professional display of services and products, as well as interactive communication and information exchange, an easy to use and highly efficient access from any device internet capable – your PC, Tablet or Smartphone – a true revolution in modern B2B and B2C.
This platform is NOW open to the public.

www.schillinger-iexchange.com is your gateway to Business 4.0!

And the very first door to unlimited business success will be the well-known

SCHILLINGER iDIRECTORY

The SCHILLINGER iDirectory, well-known as World Directory MEDICAL DISTRIBUTORS, is the worldwide leading directory of distributors in healthcare business with more than 5000 entries in 140 countries. Manufacturers and business professionals all over the world use it to find qualified trading companies to distribute their products. The online database www.worlddirectory.de as future part of www.schillinger-iexchange.com enables the user to precisely identify and contact those sales companies which offer the required qualifications to successfully sell the user's product(s) in the respective country. The online version provides over 5,000 company entries including contact data, contact persons, professional focus and company details. All information is classified by countries as well as the product- and operational fields. The database provides detailed search features for more than 28,000 products in 720 product groups as well as full text search and expert search functions, all enabling the user to find contact data and addresses quick and efficiently. With its more than 5,000 selected addresses in 140 countries the World Directory MEDICAL DISTRIBUTORS is the perfect guide and indispensable reference work for export and international Business in medical device technology.

With the SCHILLINGER iEXCHANGE, SCHILLINGER aims to provide you with information and services comfortably and efficiently. Here at SCHILLINGER, the team is pleased to assist you with our services! If there is anything you want to know, please feel free to contact the team any time. At any rate, it's worth your while to participate in the new SCHILLINGER iEXCHANGE!

Of course, the SCHILLINGER iDIRECTORY is only a part of the SCHILLINGER iEXCHANGE!
The next great venture the SCHILLINGHER Team is already working on is the

SCHLLINGER iEXPO

The SCHILLINGER iEXPO is a virtual trade show for the life science- and healthcare industry, experts and interested audiences, everybody dealing with the topics health, medicine and wellness. Keep an eye or two out for the launch in September 2016!
The future starts right now – be a part of it!
You want more information and stay tuned on all the great opportunities? Register here for our newsletter.

www.schillinger.de
Website Promotion
SCHILLINGER Digital Business Resources GmbH
SCHILLINGER Digital Business Resources providing:

SCHILLINGER iEXCHANGE is THE multi-channel digital platform providing you and your business year-around and 24/7, wherever you are in the world with everything your business heart might desire. The state-of-the-art tools of SCHILLINGER iEXCHANGE enable a professional display of services and products, as well as interactive communication and information exchange, an easy to use and highly efficient access from any device internet capable - your PC, Tablet or Smartphone - a true revolution in modern B2B and B2C.
Press releases you might also be interested in
Weitere Informationen zum Thema "Medizintechnik":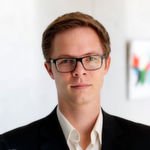 "AppliedAI"-Initiative will KI in Deutschland voranbringen
Je­des Jahr ein deut­sches Start-up aus dem Um­feld der Künst­li­chen In­tel­li­genz (KI) in die in­ter­na­tio­na­len Top-100-Lis­ten brin­gen – so lau­tet ei­nes der Zie­le, das sich die In­i­tia­ti­ve "Ap­p­lie­dAI" auf die Fah­ne ge­schrie­ben hat. Un­ter der Äg­i­de der Baye­ri­schen Staats­re­gie­rung und mit Un­ter­stüt­zung der Tech­ni­schen Uni­ver­si­tät Mün­chen ko­ope­rie­ren 26 For­schung­s­ein­rich­tun­gen und Kon­zer­ne.
Weiterlesen