Here we go: The SCHEMA User Conference is in the starting blocks in the Messezentrum Nürnberg
SCHEMA, producer of an XML based editing system from Nuremberg, is pleased withh the more than 300 registrations for its customer event, SCHEMA User Conference.

Nürnberg

, (PresseBox) -
On May 21 and 22, 2014 the annual SCHEMA User Conference will take place. This event is addressed to customers and partners and includes a comprehensive program of presentations and workshops. The customers and partners are going to be informed about the innovations in SCHEMA ST4, the XML Content Management System of SCHEMA. Presentations by regular customers are to provide insight into the introduction of the editing system ST4 and presenters from the most diverse areas provide some food for thought on Technical Documentation.

"Our SCHEMA User Conference is very important for us and our customers and partners like to visit us there", states Marcus Kesseler, the company's CEO. "Our event offers an opportunity for casual discussions and gathering new impressions. It is a way to support our customers as well as SCHEMA itself." This is a correct assumption by Marcus Kesseler as confirmed by the increasing number of attendants every year. Currently 300 international guests registered and every year this presents a challenge for the medium-size company to find an appropriate location. Stefan Freisler explains: "We are looking forward to the NCC West in the Messezentrum Nürnberg where we will be guests for the first time in 2014. We think here we can offer the kind of quality our participants expect from us."

Cooperation with partners is a strategic component for SCHEMA. That is why the following partner booths will be present at the SCHEMA User Conference:
Acrolinx GmbH supports interested parties in unifying and improving marketing content and technical texts.
Across Systems GmbH improves product and company communications for international markets and personalizes translation processes.

Adobe Systems GmbH provides solutions for digital marketing and digital media.
Dokuwerk KG creates technical documentation, designs and produces catalogs and training documents.
Doctima GmbH supports companies in the creation and optimization of complex texts.
HEITEC AG delivers industry solutions in the areas of software, mechanics and electronics and together with SCHEMA developed an additional tool for SCHEMA ST4 (ST4 ValiManger).
The Institut für technische Literatur AG is a full-service provider for technical documentation, translations and system solutions.
RWS Group Deutschland GmbH is a translation service provider in the areas of technical documentation, marketing, economics and law.
T3 GmbH aims to structure companies' knowledge transfer and competence development more efficiently and in cooperation with SCHEMA also developed an additional product for SCHEMA ST4 (T3 Learning Plugin).
With their software TID Informatik GmbH offers a standard solution for electronic spare parts catalogs and service information systems which is used by mutual customers.

After the concentrated transfer of knowledge throughout the day, the evening event at the Loftwerk in Nuremberg should provide a certain ambience and will be a special culinary treat for the participants of the SCHEMA User Conference.
Website Promotion
SCHEMA Consulting GmbH
SCHEMA – Complex Documents Made Easy.
SCHEMA was founded in Nuremberg in 1995 and today has about 100 employees. SCHEMA ST4 is an XML based editing and content management system that provides all functions concerning the creation, handling, translation, quality assurance, publishing and distribution of various kinds of product information. Here SCHEMA ST4's service range extends from small editing teams to company wide solutions for information logistics. SCHEMA ST4 can be used as a standard product or a customer-specific solution. With the SCHEMA Content Delivery Server independent of SCHEMA ST4 information can be intelligently distributed on all usual platforms.
Our products and solutions are used in various industry sectors to simplify 'complex documents': Among them are technical documentation, software documentation and help systems, catalogs, packaging technology solutions for the pharmaceutical industry, training documents, configured solutions for specialist publishers and also for the contract and quotation management etc.. SCHEMA ST4 is based on the Microsoft.NET technology with Windows and Web-Clients and can easily be integrated into and applied in modern IT environments as it supports the total scope of standards relevant for documentation (XML, XSL: FO, DITA etc.). SCHEMA ST4 offers a broad variety of interfaces (XML editors, MS Office, Adobe CS & FrameMaker, SAP...). SCHEMA is proud to actively participate in a network of renowned partners as this also enables SCHEMA to offer specially configured solutions for customers.
Among the many customers who already use solutions based on SCHEMA ST4 are for example: ABB, Agilent, Avaloq, Bosch, Boehringer Ingelheim, Bundesanzeiger, Carl Zeiss, Daimler, Deutsche Bundesbank, General Electric, Hewlett Packard, Lindauer DORNIER, MAN, Miele, Reifenhäuser, Roche Diagnostics, Schaeffler Gruppe, Siemens, Österreichische Bundesbahnen, Philips, STOLL, T-Systems, Voith, and Wolffkran and many more.
Further information www.schema.de – www.blog.schema.da

Press releases you might also be interested in
Weitere Informationen zum Thema "Software":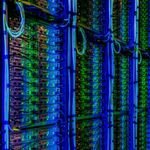 Microsoft baut deutsche Rechenzentren aus
Zu­sätz­lich zu den be­reits exis­tie­ren­den Mi­cro­soft Cloud-An­ge­bo­ten in Deut­sch­land wer­den Mi­cro­soft Azu­re, Of­fice 365 und Dy­na­mics 365 zu­künf­tig auch aus neu­en deut­schen Re­chen­zen­trums-Re­gio­nen be­reit­ge­s­tellt.
Weiterlesen