The press service for journalists and influencers in the technological sector
SAP AG

BoxId: 116897 – SAP Announces Preliminary 2007 Second Quarter and Six Months Results
Press release BoxID: 116897 (SAP AG)
SAP AG
Hasso-Plattner-Ring 7
69190 Walldorf
http://www.sap.com/
Contact person
Christoph Liedtke
+49 (6227) 7-50383
Recommend SAP Announces Preliminary 2007 Second Quarter and Six Months Results press release
QrCode
What its a QR code?
Three steps: Scanning of a QR code: Find your way to a press release without typing. Use the QR code on the print version of a press release to get redirected to the corresponding page on PresseBox.
How does scanning a QR code work? Just follow these simple steps.
Everything you need is an internet-enabled mobile phone or smartphone with a built-in camera and a QR code reading software.
QR stands for Quick Response - with one step you can quickly reach a website. QR codes work like bar codes, which you can find on your milk carton, for example. A software decrypts the QR code and directs you to a web page - so you do not even need to know the web address to reach it.
Download and print your digital press kit now
Please send the following information to my email address:
*) Please confirm your email address to get daily information about new releases with PresseMail.
SAP Announces Preliminary 2007 Second Quarter and Six Months Results
Company Reports Strong Growth in Revenues from Software and Software Related Services
SAP AG
Die SAP AG, mit Hauptsitz in Walldorf, ist der weltweit führende Anbieter von Unternehmenssoftware und Dienstleistungen, mit denen Firmen jeder Größe und in über 25 Branchen ihre Geschäftsprozesse auf Wachstum und Profitabilität ausrichten können. SAP-Anwendungen sind bei etwa 75.000 Kunden (inklusive Kunden von Business Objects) in mehr als 120 Ländern im Einsatz. Gegründet 1972, ist SAP heute der weltweit drittgrößte unabhängige Softwareanbieter, mit Niederlassungen in über 50 Ländern. Im Geschäftsjahr 2007 erzielte das Unternehmen einen Umsatz von 10,2 Mrd. Euro (ohne Berücksichtigung von Business Objects). Derzeit beschäftigt SAP über 51.440 Mitarbeiter, davon mehr als 15.300 in Deutschland (inklusive Business Objects). SAP ist an mehreren Börsen gelistet, darunter an der Frankfurter Börse und dem New York Stock Exchange (NYSE: SAP). Weitere Informationen unter:
www.sap.de
oder
www.sap.com
Multimedia-Inhalte zu SAP
Multimedia-Angebote von SAP sind über
www.sap-tv.com/de
erhältlich. Es besteht die Möglichkeit, SAP-Videoangebote in eigene Webinhalte einzubinden, über E-Mail-Links bereitzustellen sowie RSS-Feeds von SAP TV zu abonnieren. SAP-Videos und TV-Schnittmaterial können elektronisch abgerufen oder, für Medien kostenfrei, auf Band bestellt werden; Registrierung und Vorschau unter
www.thenewsmarket.com/sap
You may also be interested in
Additional information on the topic of "Software"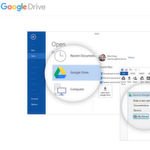 Office-Dokumente direkt in der Google Cloud speichern
Wer gemeinsam an Dokumenten arbeitet, oder unterwegs an Dokumenten weiterarbeiten will, kann die Dateien direkt in der Cloud speichern. Mit einem Plugin erweitert Google die Funktionen von Microsoft Office-Programmen, um Dokumente direkt in der Google Cloud zu speichern.
Read more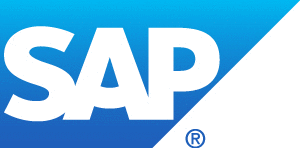 Company address
SAP AG

Hasso-Plattner-Ring 7

D

-

69190

Walldorf
Keywords
Category
Press release
Download Zip

Print

Recommend

Monitor

Get QR Code