The press service for journalists and influencers in the technological sector
ROFIN-SINAR Laser GmbH

BoxId: 159422 – LASYS 2008
Press release BoxID: 159422 (ROFIN-SINAR Laser GmbH)
ROFIN-SINAR Laser GmbH
Dieselstr. 15
85232 Bergkirchen
http://www.rofin.de
Contact person
+49 (8131) 704-0
Recommend LASYS 2008 press release
QrCode
What its a QR code?
Three steps: Scanning of a QR code: Find your way to a press release without typing. Use the QR code on the print version of a press release to get redirected to the corresponding page on PresseBox.
How does scanning a QR code work? Just follow these simple steps.
Everything you need is an internet-enabled mobile phone or smartphone with a built-in camera and a QR code reading software.
QR stands for Quick Response - with one step you can quickly reach a website. QR codes work like bar codes, which you can find on your milk carton, for example. A software decrypts the QR code and directs you to a web page - so you do not even need to know the web address to reach it.
Download and print your digital press kit now
Please send the following information to my email address:
*) Please confirm your email address to get daily information about new releases with PresseMail.
LASYS 2008
ROFIN presents a wide range of system solutions for industrial laser materials processing
ROFIN-SINAR Laser GmbH
With more than 28,000 systems installed worldwide, ROFIN has dedicated itself to becoming one of the leading manufacturers of lasers and laser-based solutions for industrial materials processing. Whether it is cutting, welding, marking or surface treatment, more than 1,600 qualified employees at 28 locations worldwide guarantee that we create the laser technology of tomorrow.

You may also be interested in
Additional information on the topic of "Photonics"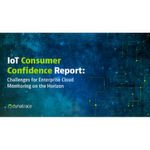 Fehler in IoT-Geräten verunsichern Anwender
Laut einer aktuellen Umfrage von Dynatrace nutzen 52 Prozent aller Verbraucher bereits Geräte, die zum Internet der Dinge (IoT) zählen. 64 Prozent dieser Anwender gaben an, dabei bereits Performance-Probleme bemerkt zu haben.
Read more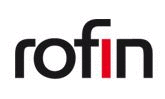 Company address
ROFIN-SINAR Laser GmbH

Dieselstr. 15

D

-

85232

Bergkirchen
Attachemts
Category
Events / Trade Fairs

Contact person
Press release
Download Zip

Print

Recommend

Monitor

Get QR Code