Raynet announces its agentless Inventory and License Management Solutions
The ultimate expert solution for Software Asset Management including state-of-the-art software- and hardware inventory technology
Paderborn

, (PresseBox) -
Raynet GmbH, the leading European provider for software packaging and application lifecycle management solutions, is pleased to present its solutions and services for license management and optimization.

Three powerful solutions are instantly introduced to the industry!

When it comes to true "management and administration of software licenses", most enterprise CEOs not only take the risk of incurring additional costs with being under licensed (audit penalties, additional license fees), but also take the risk of not being in compliance with the legal agreements with software vendors.

RayVentory 10.4 - Intelligent Software and Hardware Inventory

RayVentory 10.4 offers comprehensive and easy to use hardware and software inventory either via an agent or through portable/agentless technology. It comprises of a network, web-based solution or a stand-alone USB-pen drive or portable tool to enable the discovery and recognition of computer and non-computer devices, virtualization hosts as well as Microsoft SQL and Oracle database instances.

RayVentory Advanced - Software inventory with Application Recognition

With RayVentory 10.4, Raynet extends their Software Asset Management offering: RayVentory Advanced in association with the Comparex Profiler DNA. This is a unique tool used to identify and qualify the software raw data delivered by RayVentory. Comparex DNA's software is an integration of database objects into the corresponding inventory solution. The resulting data contains information about the software vendor, product version and edition, license type, and upgrade and downgrade paths. A mapping between software and computers is also created to help with your Software Asset Management project.

RaySAMi - Software License Management

Our third powerful solution is RaySAMi, a clever combination from Raynet's inventory solution and Aspera's Smart Track license-management tool, the industry leader for license management. With this solution enterprises are able to gain control of their increasingly sprawling software portfolios. Specifically developed to nimbly integrate into mature processes and meet the complex requirements of global enterprises, RaySAMi equips ITAM and ITSM with the data and processes needed to meet the demands of the IT consumer and seamlessly integrates the realms of Virtualization, BYOD, and Cloud Computing with SAM. Designed to specifically meet the demands of globally operating enterprises, RaySAMi is the first license centric catalogue-based technology which tracks and manages licenses against a backdrop of complex metrics and contract data.

Beside those three powerful solutions Raynet also offers an accompanying service with RayOptimize in order to improve your license balance and cost.

Software Asset Management Strategies, SAMS 2015

Visit Raynet from 23.-24. February 2015 at the SAM Strategies DACH 2015 in Berlin, Germany. SAM Strategies is one of the main industry leading events for Software Asset Management. Take the chance to meet our experts and discuss your demands.
Website Promotion
Raynet GmbH
Raynet GmbH is a leading and innovative service and solution provider in information technology and specialized in the architecture, implementation and operation of all tasks within "Application Lifecycle Management". Raynet's Headquarters is in Paderborn, Germany and has additional locations throughout the region as well as locations in the USA, Poland, the UK and Belgium.

For over 15 years, Raynet has supported hundreds of customers and partners with its products and solutions for enterprise application management projects worldwide. These include license management, software packaging, software deployment, migrations, client engineering and much more. Additionally, Raynet maintains and cultivates strong partnerships with leading companies in Application Lifecycle Management.

Raynet products and solutions are unique in design and functionality. Their development is highly driven by our customers and partners who play a big role in the development of our products and are a key reason why our products are always cutting edge. Whether you want to introduce a new deployment tool or to start a SAM project, whether you want to plan a packaging factory or do a migration - Raynet is the choice for best-of-breed-practices in services, products, and solutions for Application Lifecycle Management.

Press releases you might also be interested in
Weitere Informationen zum Thema "Software":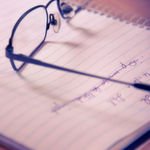 Klar definierte Cloud-Roadmaps schaffen Vertrauen
Längst hat Cloud Com­pu­ting die Art und Wei­se kom­p­lett ve­r­än­dert, wie Un­ter­neh­men in der heu­ti­gen Welt agie­ren. Es geht da­bei nicht nur um die tech­no­lo­gi­schen Ein­flüs­se, son­dern auch um die Ge­schäfts­aus­wir­kun­gen, die mit der Tech­no­lo­gie ein­her­ge­hen.
Weiterlesen