Press release BoxID: 289394 (RapidMiner GmbH)
RapidMiner GmbH
Stockumer Straße 475
44227 Dortmund,
de
http://www.rapidminer.com/
Contact person
Nadja Mierswa
+49 (231) 425786-90

Restructuring at Open Source Data Mining Spezialist Rapid-I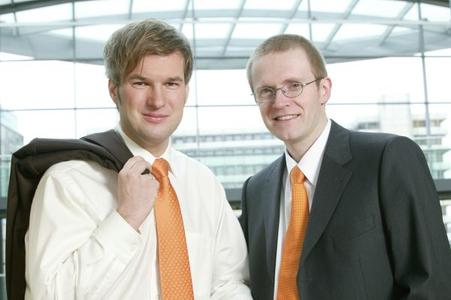 (PresseBox) (
Dortmund

,
)
Rapid-I, the world-wide leading vendor of open source data mining solutions and service provider, restructured his management level. As a result, the founders and former directors Dr. Ingo Mierswa and Ralf Klinkenberg now better split their different fields of responsibility. Dr. Ingo Mierswa was appointed as Chief Executive Officer (CEO) and is now mainly responsible for the operational processes of Rapid-I. Ralf Klinkenberg was appointed as Chief Business Development Officer (CBDO) and will be responsible for enterprise partnerships, business development and sales. "This restructuring is a direct result of the positive development of Rapid-I and will help to ensure efficient processes also in future" states Dr. Ingo Mierswa, CEO of Rapid-I.
Für die oben stehenden Pressemitteilungen, das angezeigte Event bzw. das Stellenangebot sowie für das angezeigte Bild- und Tonmaterial ist allein der jeweils angegebene Herausgeber (siehe Firmeninfo bei Klick auf Bild/Meldungstitel oder Firmeninfo rechte Spalte) verantwortlich. Dieser ist in der Regel auch Urheber der Pressetexte sowie der angehängten Bild-, Ton- und Informationsmaterialien.
Die Nutzung von hier veröffentlichten Informationen zur Eigeninformation und redaktionellen Weiterverarbeitung ist in der Regel kostenfrei. Bitte klären Sie vor einer Weiterverwendung urheberrechtliche Fragen mit dem angegebenen Herausgeber. Bei Veröffentlichung senden Sie bitte ein Belegexemplar an
service@pressebox.de
.