Press release BoxID: 198165 (Raidsonic Technology GmbH)
Raidsonic Technology GmbH
Kurt-Fischer-Str. 50
22926 Ahrensburg
http://www.raidsonic.de
Contact person
Ulrich Tekniepe
+49 (4102) 468931
ICY BOX Approaches the Living Room with its Media Players and NAS
ICY BOX at IFA, Hall 12, Stand 109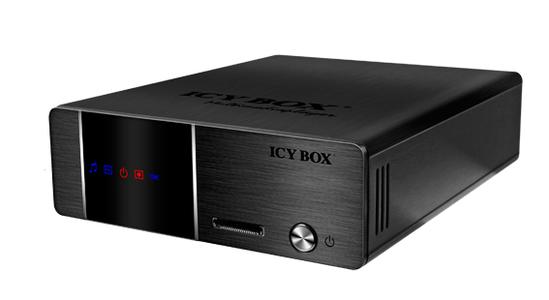 Raidsonic Technology GmbH
Versatile and innovative

In 2003 ICY BOX®, RaidSonic's popular own brand had been introduced into the market with a wide clientele for storage and communication solutions as well as multimedia accessories. Internal and external enclosures were the basis of ICY BOX's good reputation! This brand is trend setter with its constantly innovative ideas and technologies in this field.

When it comes to storage solutions ICY BOX offers a wide-ranging selection of external enclosures and DockingStations, RAID systems, backplane systems and mounting racks.

The extensive ICY BOX portfolio around adapters, cables, chargers and multiple hubs upgrade your PCs and notebooks by lots of connection possibilities.