prudsys personalization summit 2016: Welcome to shopper's paradise
On 28 and 29 June 2016 leading companies meet once again in Berlin for the prudsys personalization summit - the key event for news and trends about omni-channel personalization in the retail industry.

Chemnitz

, (PresseBox) -
The prudsys personalization summit is the key event for news and trends about omni-channel personalization in retail. Numerous companies and experts from the retailing industry will be taking part in the two-day conference on 28 and 29 June 2016 in andel´s Hotel Berlin. This year's topic is "Pioneering Shopper's Paradise" and there will be plenty of opportunities to exchange information about business scenarios for personalization. There will be more than 15 presentations about technological innovations from retailers including Würth IT, 1-2-3.tv, nu3 and K - Mail Order (Klingel) and a chance to discuss the challenges facing the retail industry today. prudsys will also be presenting its latest developments at this year's conference. "We want people to experience the potential of personalization," says Jens Scholz, Managing Director of prudsys AG, "and we are particularly interested in reactions to our new prudsys Omnichannel Hub, a showroom with many examples of personalization to see and try."

Omni-channel personalization and the future of retail

The conference program includes presentations by first-class speakers. Dr. Michael Thess and Jens Scholz (Managing Directors of prudsys AG) will be presenting an overview of the latest developments in the personalization software prudsys Realtime Decisioning Engine (prudsys RDE for short). There will also be presentations about how prudsys RDE has been successfully implemented worldwide with contributions from Philip Harm (Team Leader Shop Management & App Development) of Würth IT, Ann-Sophie Reinelt (Inhouse Consulting) of K - Mail Order (Klingel), Mathias Schwenck (Management IT/BI) and Frank Gimbel (Product Manager) of 1-2-3.tv as well as Wolfgang Braun of nu3. Moreover there will be workshops taking a closer look at how prudsys RDE can be used. Leading retail industry experts such as Adrian Hotz (eCcommerce Beratung) and Dr. Eva Stüber (Institut für Handelsforschung) will be taking a look at the current and future challenges for retail. "We are very pleased to have these experts as presenters", says Jens Scholz. On the second day of the event, prudsys AG will be awarding the "Personalization Award 2016" for the best personalization model in the retail industry.

DATA MINING CUP 2016: Students conquer the big data challenge

As part of the prudsys personalization summit 2016 prudsys will be presenting the DATA MINING CUP 2016 awards to this year's most promising student analysts. 120 teams from 30 countries have taken part in this well-known student competition for intelligent data analysis. As in previous years, competitors were tasked with providing solutions to real, practical problems. Competitors took anonymized historical order data from a real online shop and used it to develop a predictive model which makes it possible to predict returns in online fashion retail.

prudsys personalization summit 2016 at a glance:

When: Tuesday 28 and Wednesday 29 June 2016
Where: andel´s Hotel Berlin
Registration and information: summit.prudsys.de/en
Website Promotion
prudsys AG
On a daily basis the prudsys Realtime Decisioning Engine (short: prudsys RDE) offers customers a special shopping experience with around 1 billion personalized recommendations in over 200 online shops in 34 countries. With a trade volume of over 8 billion USD from recommendations each year, the real-time analytics system is one of the world's most successful personalization solutions.

prudsys AG is the holder of numerous patents and is considered the best-of-breed provider for real-time analytics. prudsys consolidates and develops its leading position in this field through cooperation with leading universities and other scientific institutions. prudsys is a member of the DMG and OMG standards committees and thus actively participates in the development of standards in intelligent data analysis.

prudsys organizes the DATA MINING CUP which is well established around the world as a competition for intelligent data analysis and forecasting. Every year since 2000 prudsys has been encouraging thousands students and over 100 universities to develop practical applications in this field.

Press releases you might also be interested in
Weitere Informationen zum Thema "E-commerce":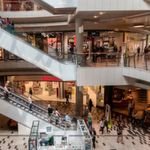 Erlebnis-Shopping ergänzt den Online-Einkauf
Ein Fit­ness­raum mit Höh­en­luft, das So­fa vor dem Kauf schon vir­tu­ell im ei­ge­nen Wohn­zim­mer plat­zie­ren – der sta­tio­nä­re Han­del ist fin­dig ge­wor­den. Denn es gilt, den Käu­fern ein Ein­kauf­s­er­leb­nis zu bie­ten. Da­mit kön­ne man die ei­ge­nen On­li­ne-Shops sinn­voll er­gän­zen.
Weiterlesen