n11.com: Increased turnover through personalized offers with the prudsys RDE
n11.com, the leading open market platform in Turkey, has carried personalized shopping experience in e-trade a step forward. The platform collaborated with prudsys AG, the expert for dynamic omni-channel personalization and increased sales by 10%.

Chemnitz

, (PresseBox) -
n11.com, the lucky address of shopping, has made a collaboration with prudsys AG in order to provide a pleasant shopping experience. n11.com has integrated the prudsys Realtime Decisioning Engine (short: prudsys RDE) serving customers personalized offers in real time. prudsys RDE generates individual product offerings in online shop and newsletter to n11.com visitors on basis of current and past interests of customers in various online channels. The personalization software provides dynamic recommendations in the online shop, in the mobile store, via mobile application and in the electronic newsletter. Sales has been increased within a short time by 10%.

Cenk Çivici, Vice General manager: n11 aims leadership with a holistic customization strategy

n11.com, collaborating with prudsys that provides special shopping experience to its customers in over 200 online stores in 34 countries every day with approximately 1 billion customized offers, aims to provide ultimate personal satisfaction by reaching out to its visitors through all online channels via systems and offers based on real-time analysis. The system, enabling use of personalized suggestions even in bulk amounts of products, allows increase in acceptance of sales and offers. The product recommendations are selected according to the interests of each customer on the n11.com platform from 17.5 million products.

Cenk Çivici, n11.com Information Technologies Vice General Manager, has said, 'As n11.com, we have completed the third quarter of 2014 with 18 thousand registered stores, 17.5 million registered products, more than 3 million members and total of 150 million visits. During this time, we have managed many successful collaborations. Customized offers in order to provide an individual shopping experience to our customers was among our main objectives. In order to improve the relevance of the offers, we have collaborated with prudsys to put their experience into practice in our system. The use of the prudsys RDE has provided very positive feedback in a short time. Customization is one of the most efficient methods that promote sales in online trade. With a holistic customization strategy, we aim to be the leader in Turkish e-trade market. Therefore, we have searched for a solution that works smoothly even with high data in real time, integrates rapidly and provides large amount of offer models. prudsys RDE has extremely satisfied our expectations and allowed us to increase our sales in the store based on offers significantly.'
Website Promotion
prudsys AG
On a daily basis the prudsys Realtime Decisioning Engine (prudsys RDE) offers customers a special shopping experience with around 1 billion personalized recommendations in over 200 online shops in 34 countries. With a trade volume of over 8 billion USD from recommendations each year, the real-time analytics system is one of the world's most successful personalization solutions.

prudsys AG is the holder of numerous patents and is considered the best-of-breed provider for real-time analytics. prudsys consolidates and develops its leading position in this field through cooperation with leading universities and other scientific institutions. prudsys is a member of the DMG and OMG standards committees and thus actively participates in the development of standards in intelligent data analysis.

prudsys organizes the DATA MINING CUP which is well established around the world as a competition for intelligent data analysis and forecasting. Every year since 2000 prudsys has been encouraging thousands students and over 100 universities to develop practical applications in this field.

Press releases you might also be interested in
Weitere Informationen zum Thema "E-commerce":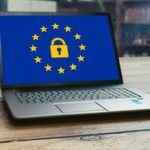 So sind Rechtstexte im Online-Shop DSGVO-konform
Die eu­ro­päi­sche Da­ten­schutz­ver­ord­nung (DSG­VO) tritt im Mai in Kraft. Hier sind die wich­tigs­ten Än­de­run­gen, die On­li­ne-Händ­ler an ih­ren Rechts­tex­ten vor­zu­neh­men ha­ben, um kei­ne Ab­mah­nun­gen oder Sank­tio­nen zu ris­kie­ren.
Weiterlesen