Using print successfully in the online age: KLiNGEL Group receives "Personalization Award 2016"
The KLiNGEL Group is the winner of this year's "Personalization Award" / prudsys AG gives this award for so-called best practice personalization models / The award was confered at the prudsys personalization summit in Berlin

Chemnitz

, (PresseBox) -
On 28 and 29 June numerous companies in the retail sector came together in Berlin for the prudsys personalization summit 2016. The event is considered the leading conference for news and trends in the field of omni-channel personalization in retail. Companies like KLiNGEL, Adolf Würth, 1-2-3.tv and nu3 introduced technological innovations and discussed the challenges facing the retail industry today.

The event was also the stage to award the "Personalization Award 2016" to the multi-channel mail-order retailer KLiNGEL. The Pforzheim-based company impressed the expert panel with its innovative ideas for a personalized real-time customer approach in online shops, newsletters and print advertisements. KLiNGEL is a pioneer when it comes to personalization, especially in the field of customer approaches in print, boasting impressive customized package inserts and catalogues, which are realized in collaboration with Andrä AG. Jens Scholz, Managing Director of prudsys AG, explained the decision of the expert panel: "KLiNGEL attaches great importance to a personalized customer approach. The company has managed to successfully transfer this customer approach to the offline world. This is an important step in the direction of omni-channel personalization." Ann-Sophie Reinelt, Inhouse Consulting at K-Mail Order GmbH & Co. KG (KLiNGEL Group), accepted the prize: "We are very pleased to gain this award and are already working on new ideas to offer our customers a unique shopping experience in the future."

prudsys AG and the KLiNGEL Group have been working together since 2013. KLiNGEL uses the high-performance personalization software prudsys Realtime Decisioning Engine (prudsys RDE for short) both domestically and internationally in many of its brand outlets to address users with a customized approach via various channels.
Website Promotion
prudsys AG
On a daily basis the prudsys Realtime Decisioning Engine (short: prudsys RDE) offers customers a special shopping experience with around 1 billion personalized recommendations in over 200 online shops in 34 countries. With a trade volume of over 8 billion USD from recommendations each year, the real-time analytics system is one of the world's most successful personalization solutions.

prudsys AG is the holder of numerous patents and is considered the best-of-breed provider for real-time analytics. prudsys consolidates and develops its leading position in this field through cooperation with leading universities and other scientific institutions. prudsys is a member of the DMG and OMG standards committees and thus actively participates in the development of standards in intelligent data analysis.

prudsys organizes the DATA MINING CUP which is well established around the world as a competition for intelligent data analysis and forecasting. Every year since 2000 prudsys has been encouraging thousands students and over 100 universities to develop practical applications in this field.

Press releases you might also be interested in
Weitere Informationen zum Thema "E-Commerce":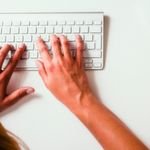 Die Talfahrt der PCs geht weiter
Im ers­ten Quar­tal 2018 schaff­te der welt­wei­te PC-Markt wie­der kei­ne po­si­ti­ven Zah­len. Un­term Strich bleibt ein Mi­nus von 1,4 Pro­zent. In EMEA wur­den al­ler­dings 1,7 Pro­zent mehr PCs als im Ver­g­leichs­quar­tal des ver­gan­ge­nen Jah­res ver­kauft.
Weiterlesen