SAVE THE DATE: prudsys announces dates for the DATA MINING CUP and the prudsys personalization summit (for retail)
The globally established DATA MINING CUP kicks off for the 16th year in the spring of 2015. The winners will be crowned at the prudsys personalization summit (for retail), the leading event for news and trends in dynamic omni-channel personalization

Chemnitz

, (PresseBox) -
For 16 years, the DATA MINING CUP (DMC for short) has been successfully bridging the gap between theory and practice in data mining. The goal of this international competition is to familiarize students with the subject of intelligent data analysis. The best teams will then be announced at the prudsys personalization summit (for retail), formerly known as prudsys User Days. The new name "prudsys Personalization Summit (for Retail)" reflects the focus of the event on innovative real time personalization in omni-channel retail.

At this 2-day event, companies and experts in both e-commerce and retail exchange ideas about successfully implemented business cases involving personalized sales approaches and discuss a holistic personalized sales approach across all channels. Conference attendees can expect numerous presentations about technological innovations and a look at the potential of intelligent real time analysis. The conference will take place in andel's Hotel Berlin on 29 and 30 June 2015. Details on the registration and conference program will be published soon.

Starting 10 March 2015, interested students can register their team for the competition at www.data-mining-cup.com. The DMC competition kicks off on 7 April with the announcement of the task and ends six weeks later on 19 May 2015 with the submission of the solutions. In 2014 over one thousand students from about 100 universities in 28 countries participated in the DATA MINING CUP.

The timeline for the DATA MINING CUP 2015 and the prudsys personalization summit (for retail) at a glance:

• Tuesday, 10 March 2015: Registration for the DMC competition begins
• Tuesday, 7 April 2015: The DMC task is announced
• Tuesday, 19 May 2015: Deadline for submission of solutions
• Monday,/Tuesday, 29/30 June 2015: prudsys Personalization Summit (for Retail), andel´s Hotel Berlin
Website Promotion
prudsys AG
On a daily basis the prudsys Realtime Decisioning Engine offers customers a special shopping experience with around 1 billion personalised recommendations in over 200 online shops in 34 countries. With a trade volume of over 8 billion USD from recommendations each year, the realtime analytics system is one of the world's most successful personalisation solutions.

prudsys AG is the holder of numerous patents and is considered the best-of-breed provider for realtime analytics. prudsys consolidates and developes it`s leading position in this field through cooperation with leading universities and other scientific institutions. Prudsys is a member of the DMG and OMG standards committees and thus actively participate in the development of standards in intelligent data analysis.

prudsys organises the DATA MINING CUP which is well established around the world as a competition for intelligent data analysis and forecasting. Every year since 2000 prudsys has been encouraging thousands students and over 100 universities to develop practical applications in this field.

Press releases you might also be interested in
Weitere Informationen zum Thema "E-commerce":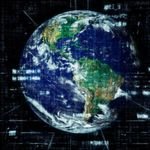 6,4 Milliarden Euro mit Big Data
Big Da­ta und in­tel­li­gen­te Da­ten­ana­ly­sen las­sen ei­ner Stu­die des Bit­kom zu­fol­ge den deut­schen Markt für Big Da­ta zwei­s­tel­lig wach­sen. Trei­ber im Jahr 2018 ist vor al­lem die Hard­wa­re.
Weiterlesen