Advanced Encryption Standard (AES) from ProtectStar, Inc. improved

Bradenton, FL, USA

, (PresseBox) -
ProtectStar Inc., the independent and globally operating company for IT and Communication Security has made considerable improvements to the current, widely used AES encryption algorithm (Advanced Encryption Standard).

The fusion of the previously independently operating divisions of ProtectStar, Inc. to form the ProtectStar Research & Development business unit is showing its first fruits:

The ProtectStar™ AES encryption algorithm

Like the conventional AES encryption algorithm, the improved version, the ProtectStar AES Algorithm, is also a symmetrical block algorithm.

The difference between the two algorithms lies in the block length of 64 bytes (512 bits). The ProtectStar™ AES encryption algorithm therefore offers a multiple increase in security. The other recognised AES modes will, of course, also be supported (ECB, CBC, OFB, CFB,CTR).

Possible application areas for the ProtectStar™ AES could be, among others:

• Insurances
• Investment banks, in particular in the M & A area
• National and federal authorities
• Security companies
• Research and development establishments
• Group central offices
• Lawyer and tax consultation offices
• Military communications systems

More detailed information regarding the function of the ProtectStar™ AES can be found on the following Website: www.protectstar-research.com
ProtectStar, Inc.


ProtectStar R&D (Research & Development) is the newly created research and development department of the ProtectStar Group (group of companies).

The merging of the previously independently working divisions arose from the necessity to satisfy the increased security requirements of the global market to an increased extent.

ProtectStar R&D develops very efficient encryption and data deletion algorithms, for both its own ProtectStar products as well as for third-party companies. In addition, ProtectStar R&D analyses secure solutions in the area of sensitive data links, mobile communication, firewalls and authentication and develops these further.

Future development orders for protective solutions in the nanotechnology area will thereby take up a great deal of the targeted research of ProtectStar R&D. These include, for example, protective mechanisms for the Smart-House or Navigation and/or locking systems in the area of the automobile and aviation industries.

ProtectStar R&D is also increasing its collaboration with universities and scientists at the international level.
ProtectStar R&D currently offers protection solutions in the following sub-divisions of IT security:

Communication security

Encryption algorithms

Secure deletion algorithms

The high security data deletion algorithm developed by ProtectStar R&D, the ProtectStar™ Secure Deletion Algorithm, is currently a part of the "ProtectStar Data Shredder" software solution for Microsoft Windows from ProtectStar and will be integrated into additional hardware and software solutions.

Both the data deletion algorithm and the developed encryption algorithms

- ProtectStar™ Secure Encryption Algorithm
- ProtectStar™ AES Algorithm
- ProtectStar™ Blowfish Algorithm

can be fully integrated into company solutions.

Concerning this, please contact ProtectStar R&D. You can obtain the conditions for a license/OEM contract directly from the respective contact person
Press releases you might also be interested in
Weitere Informationen zum Thema "Sicherheit":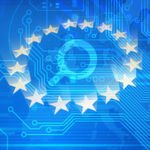 Risiken und Probleme bei der Datenschutzfolgenabschätzung
Die Da­ten­schutz-Grund­ver­ord­nung (DSG­VO) for­dert ge­ne­rell ei­nen ri­si­ko­ba­sier­ten An­satz bei der Wahl der Schutz­maß­nah­men. In be­stimm­ten Fäl­len muss zu­dem ei­ne Da­ten­schutz­fol­gen­ab­schät­zung durch­ge­führt wer­den. Oh­ne Vor­be­rei­tung wer­den Un­ter­neh­men da­zu aber nicht in der La­ge sein, ein gan­zer Pro­zess muss ge­plant und auf­ge­setzt wer­den.
Weiterlesen