Process Relations introduces XperiDesk at Replisaurus Technologies
Process Relations establishes the Process Development Execution System (PDES) at the developers of the patented ECPR(TM) Technology
Dortmund / Stockholm

, (PresseBox) -
The structured IP transfer becomes a predominant competitive advantage in the semiconductor industry due to the rising complexity of the manufacturing processes. "With the structured preparation and improved access to our development and experimental data, we expect an accelerated and better documented roll-out of our ECPRTM technology," says Patrik Möller, founder and VP Technology Integration of Replisaurus Technologies. "In addition we expect a significant improvement in sales due to the transfer of manufacturing recipes from our machines to the systems of our customers with the use of XperiShare. This provides us with a clear competitive advantage in the market of machines for semiconductor manufacturing," says James Quinn, CEO of Replisaurus Technologies.

The conceptual features of the XperiDesk Software Suite provide valuable contributions in all phases of the development of high-tech manufacturing processes like the ones used in the semiconductor industry. "Our software allows our customers to make their ideas reproducible", states Jens Popp, Senior Application Engineer of Process Relations. "It structures the development from initial concept to the transfer of the manufacturing process into the production and can be easily adapted to methods and environments of the customers", says Dirk Ortloff, CTO of Process Relations. "One of the key advantages of our product is the support for audit trails and compliance fulfilling documentation of development results, the simplification of IP-Transfers and the more efficient transfer of development results into mass production".

About Replisaurus Technologies

Replisaurus Technologies is providing the electronics industry with revolutionary high accuracy cost effective metallization solutions. The patented ElectroChemical Pattern Replication - ECPR(TM) technology redefines the basis for cost and time effective fabrication of micro- and nanoscale metal layers, offering manufacturers of advanced packaging, substrates, optical components and semiconductor devices a high performance alternative to photolithography based processes.
Process Relations GmbH
Process Relations GmbH is a software technology company and as such the industry standard provider for Process Development Execution Systems (PDES). With its XperiDesk software suite, Process Relations GmbH offers the first tool in the market for the structured management, virtual prototyping, and process data transfer supporting various high-tech industries. In addition to the development, sales and support of its PDES software, Process Relations GmbH offers consulting services for companies performing high-tech developments, especially in the areas of IT support for process development and product engineering.
Press releases you might also be interested in
Weitere Informationen zum Thema "Hardware":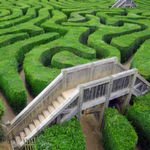 Was ist ein System-on-a-Chip (SoC)?
Un­ter Sys­tem-on-a-Chip (SoC) ver­steht man die Un­ter­brin­gung von ei­nem gro­ßen Teil oder meist so­gar al­len Funk­tio­nen ei­nes Sys­tems auf ei­nem Chip. Sol­che Chips wer­den zum Bei­spiel in Han­dys, Blu­ray-Play­er und übe­rall dort ein­ge­setzt, wo auf kleins­tem Raum ei­ne sehr ho­he Leis­tung ge­for­dert ist.
Weiterlesen