Press release BoxID: 1042999 (P&N Europe)
P&N Europe
Joseph-Gänsler-Straße 10
86609 Donauwörth,
de
https://www.pn-europe.com
Contact person
Alexander Fischer
0906 70693101

Thermoelectric cooling assemblies actually defined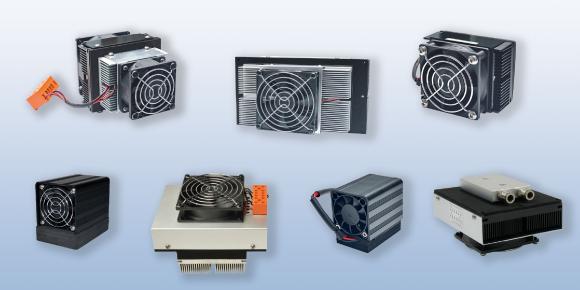 (PresseBox) (
Donauwörth

,
)
P&N Europe develops and produces high efficiency cooling assemblies, based on peltier technology. These assemblies can be developed in accordance to customers' requirements to efficiency, performance and durability. As for the brand of cooling fans, heatsinks and all other equipment, P&N Europe is independent, meaning that everything can be adapted to a customer's requirements. The assemblies can be delivered including the right connectors and interfaces, with thermo-protection and suitable controllers. All peltier elements are developed and manufactured at P&N Europe's mother company, P&N Technology. These thermoelectric modules belong to the best in the market.
Für die oben stehenden Pressemitteilungen, das angezeigte Event bzw. das Stellenangebot sowie für das angezeigte Bild- und Tonmaterial ist allein der jeweils angegebene Herausgeber (siehe Firmeninfo bei Klick auf Bild/Meldungstitel oder Firmeninfo rechte Spalte) verantwortlich. Dieser ist in der Regel auch Urheber der Pressetexte sowie der angehängten Bild-, Ton- und Informationsmaterialien.
Die Nutzung von hier veröffentlichten Informationen zur Eigeninformation und redaktionellen Weiterverarbeitung ist in der Regel kostenfrei. Bitte klären Sie vor einer Weiterverwendung urheberrechtliche Fragen mit dem angegebenen Herausgeber. Bei Veröffentlichung senden Sie bitte ein Belegexemplar an
service@pressebox.de
.