Press release BoxID: 1042991 (P&N Europe)
P&N Europe
Joseph-Gänsler-Straße 10
86609 Donauwörth,
de
https://www.pn-europe.com
Contact person
Alexander Fischer
0906 70693101

Peltier technology on top level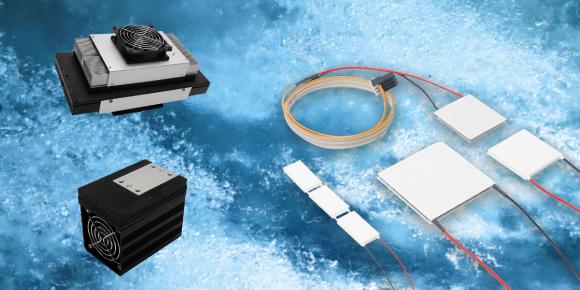 (PresseBox) (
Donauwörth

,
)
P & N Europe provides hightech peltier solutions in Europe. The main part of any peltier cooling solution is one or more peltier element. Depending on the application, P & N Europe has a big variety of different types of elements. There are high performance, miniature and cycling elements available. All peltier elements are developed and produced by P&N Europe´s mother company, P&N Technology. A very strong capability of the new peltier specialist in Europe are customized cooling solutions, called thermoelectric assemblies (TEA). These solutions can have interfaces to air, liquids or solid material. Customers of P&N Europe benefit of a great technical support and common development of the right cooling solution. Durability, performance and efficiency of P&N Europe elements belongs to the best in market.
The publisher indicated in each case is solely responsible for the press releases above, the event or job offer displayed, and the image and sound material used (see company info when clicking on image/message title or company info right column). As a rule, the publisher is also the author of the press releases and the attached image, sound and information material.
The use of information published here for personal information and editorial processing is generally free of charge. Please clarify any copyright issues with the stated publisher before further use. In the event of publication, please send a specimen copy to
service@pressebox.de
.