pi4 'Cell EL inline inspection systems' – new product conquers Asia
pi4 achieves a further milestone in the solar inspection area ! Leading Chinese producers in the solar industry work with high-speed systems from this Berlin company

Berlin

, (PresseBox) -
Production capacities for high performance crystalline solar cells continue to be particularly strongly expanded in Asia. This expansion has enabled China to climb up to become the worldwide leading photovoltaic producing country within an extremely short period. Quality assurance plays an essential role in solar cell production. For this area, the Berlin company pi4_robotics GmbH offers tailor-made solutions for fully-automatic electro-luminescence (EL) inspection of solar cells:

"We observe very high demand for EL inspection. Our customers seek reliable end control of solar cells – and we can offer it",
states Thomas Manke, Manager of the pi4 solar area. As the company is a leader in this type of technology, it meanwhile sells latest generation high-speed systems to the main photovoltaic system producers in China and other countries in the Asian region. EL inspection can be used to complement the standard power (I-V curve) test.

"This is the way solar system producers obtain good process control in real time",
Manke explains. The software enables cell faults to be precisely classified: after it has evaluated the cells, the EL system sends required information to a cell sorter. This then sorts the cells according to their classification. Quality of the solar cells can be determined much more precisely in this way than in the conventional way without EL inspection.

Press release as PDF:
http://www.pi4.de/...

pi4 EL efficiency systems – product overview module inspection
http://www.pi4.de/...

Trade fairs:
24 - 26 May, 2016 Shanghai – SNEC - International Photovoltaic Power Generation Exhibition booth E2.655

22 - 24. June 2016 - Intersolar in München booth A2.111

Videos:
Electroluminescence-Inspection of solar modules - MIS System
https://www.youtube.com/...

Electroluminescence-Inspection of Solar modules - Panel Vision System
https://www.youtube.com/...

Photos:
http://www.pi4.de/...

Twitter
https://twitter.com/...

Facebook
https://www.facebook.com/...

Google+
https://plus.google.com/...

Email: pressoffice@pi4.de
Website Promotion
pi4_robotics GmbH
We are experts in the fields of robotics and optical inspection systems. We provide high-quality solutions to meet specific challenges that companies in various industries and industry brunches face every day. Our product portfolio spans from a small transportable EL tester to a humanoid industrial robot, from single components to fully automatic in-line inspection systems. But we are also the partner of choice with regard to customer-tailored specific solutions - we love to develop new innovative products and applications and see them successfully used in praxis.

We use only high-quality components that we thoroughly test in our factory. We manufacture all our machines at our production site in Berlin, Germany. Without a smart control system, however, even the best machine is but a complicated piece of technology. Our software is the heart of our products and renders pi4 systems so exceptional on the market.

Today, pi4_robotics GmbH is an internationally renowned company, particularly on account of a broad portfolio in connection with an outstanding product quality. Our multifunctional systems are tailored to the needs of our customers and perfectly integrated into their existing production.
Press releases you might also be interested in
Weitere Informationen zum Thema "Maschinenbau":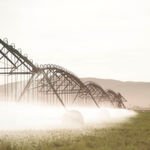 Ericsson startet Kollaborations- und Entwicklungsplattform
Der Kom­mu­ni­ka­ti­ons­spe­zia­list Erics­son hat sei­nen IoT Ac­ce­le­ra­tor Mar­ket­place er­öff­net. Die Platt­form soll An­bie­tern von mo­bil­funk­ba­sier­ten IoT-An­wen­dun­gen den Markt­zu­gang er­leich­tern und den Weg für die 5G-Tech­no­lo­gie eb­nen.
Weiterlesen