Fibres & Paper 2030 – A successful journey to an industry's future
Ttake a look into the future of fibre based materials

München

, (PresseBox) -
The objective of the future-oriented project entitled "Fibres & Paper 2030" was to take a look into the future of fibre based materials and the sector of the entire paper value chain. A core team made up of 18 representatives from interbranch organisations and several companies have been working on this project during the 15 months of the project period.

Eight true-to-life fields of action, known as thematic areas, were defined for contemplation: Living & Working, Nutrition, Health & Hygiene, Mobility, Information/Communication/Education/Knowledge (ICEK), Logistics, Future Cities & Architecture as well as General Conditions.

A total of 103 participants from a variety of sectors and subject areas initially developed just under 1500 concrete proposals in six idea workshops. Once these proposals had been consolidated, there was a corpus totalling 640 business ideas, of which 375 were classified as being closely associated with paper. They could theoretically be put into practice in the paper value chain now on the basis of current know-how. Of the remaining proposals, 265 were regarded as being unrelated to paper, alt-hough they are attractive based on a clearly justified need, while the contributions of future paper have yet to be clarified or developed by research work.

The project showed that in a future global bio-economy, the demand for sustainable, bio-based eco-nomic concepts will grow steadily. Fibre based materials will form an integral part of everyday life even in areas where it is not or rarely used today: vehicle construction, healthcare, architecture or in the aerospace industry, to name but a few.

A broad-based communication on the future project is disseminated through a comprehensive bro-chure and a separate website at http://www.fibre-paper-2030.com.

The project is being managed by the Papiertechnische Stiftung (PTS). The project manager, Mr Anatoli Davydov, is available at anatoli.davydov@ptspaper.de and under +49 (0)89 –12146493 to answer any questions you may have.
Website Promotion
Papiertechnische Stiftung (PTS)
As a research and service institute domiciled in Munich und Heidenau/Dresden PTS assists companies in all sectors with the development and use of modern fibre-based solutions. We develop, optimise and test products and techniques in the following areas:
Paper manufacturing and converting | Fibres & Composites | Packaging & Conformity| Print & functional Surfaces | Industry 4.0 | Pilot Coater VESTRA | Pulp and paper pilot plants | Testing & analytics
Press releases you might also be interested in
Weitere Informationen zum Thema "Forschung und Entwicklung":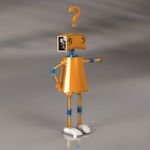 Fatale Fehler in der KI-Anwendung
In na­her Zu­kunft wer­den Un­ter­neh­men vie­le Mil­lio­nen in­ves­tie­ren und Men­schen wer­den Ma­chi­ne-Lear­ning-Lö­sun­gen ent­wi­ckeln und ein­set­zen. Doch neue Tech­no­lo­gi­en füh­ren oft zu neu­en Feh­ler­qu­el­len und Mög­lich­kei­ten für Cy­ber­an­grif­fe. Ne­ben den Ma­chen­schaf­ten der Ha­cker ist im jun­gen Sta­di­um des Ma­chi­ne Lear­ning si­cher­lich der Ent­wick­ler und An­wen­der die größ­te Ge­fahr.
Weiterlesen