Meet Linux real time kernel developers at the 11th Realtime Linux Workshop in Dresden, Germany
Learn everything you always wanted to know about Linux real time but were afraid to ask

Schopfloch

, (PresseBox) -
Linux real time kernel developers at the Dresden Real Time Linux Workshop!
One of the most important events on Linux and real time in 2009 is the 11th Real Time Linux Workshop (RTLWS11) to be held in Dresden, Germany, from September 28 to 30. The workshop is organized by OSADL's Real Time Linux Foundation Working Group that was created in January 2009. We have already received a large number of thrilling abstracts on the various aspects of using Linux in a real time system environment. But here is important new information which will make this event even more interesting: During the two days before the workshop, an RT Kernel summit will be held in Dresden at the same place, and most participants agreed to be available during RTLWS11 for two additional program sections:
* "Real Time Kernel Developers Track": Invited lectures on special aspects of Linux and real time such as real time in vanilla Linux, kernel tracing, preemptive RCU, PI mutexes, latency measurements, threaded IRQs, caching implications, virtualization etc.
* "Meet Real Time Kernel Developers": Open panel discussion on Linux and real time. You may ask here everything you always wanted to know about Linux real time but were afraid to ask.

Kernel developers and real time specialists who confirmed to participate:
* Jonathan Corbet
* Thomas Gleixner
* Nicholas Mc Guire
* Darren Hart
* Paul McKenney
* Steven Rostedt
* Peter Zijlstra
* and others

Titles and abstracts of the newly added program sections will be made available along with the final program of RTLWS11 to be published in August 2009.

Call for Papers: Deadline extended!
The deadline for abstract submission has been extended to June 15, 2009. Until then, the submission form for authors will stay online:
* http://www.osadl.org/...

To register for participation at the workshop, this Internet form is provided:
* http://www.osadl.org/...

Original call for papers:
* http://www.osadl.org/...
OSADL eG
The Open Source Automation Development Lab (OSADL) started its activities in summer 2006 and is organizing since then the development of Open Source software for automation companies. Among others, OSADL is acting as a "purchase community" of Open Source software, i.e. the membership fees are used to delegate the development of Open Source software projects that the majority of the members is requesting for or agreeing to. In addition, OSADL provides support with practical aspects of using Open Source software in the industrial and commercial context. Current OSADL projects focus on real-time and safety critical Linux, I/O framework, real-time Ethernet and other special drivers for the Linux mainline kernel as well as virtualization.
The OSADL member companies employ altogether far more than 100,000 people and are machine and semiconductor companies, manufacturers of automation hardware and software, software distributors and Open Source software service providers.

More information under http://www.osadl.org
Press releases you might also be interested in
Weitere Informationen zum Thema "Software":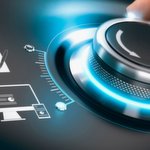 Diese ERP- und CRM-Trends bewegen den Mittelstand 2018
Was in vie­len US-Kon­zer­nen und DAX-Un­ter­neh­men längst zum Stan­dard ge­hört, ist im Jahr 2018 auch zu­neh­mend The­ma bei deut­schen Mit­tel­ständ­lern. So öff­nen sich klei­ne und mit­tel­stän­di­sche Un­ter­neh­men (KMU) im­mer mehr der Hy­brid Cloud und Soft­wa­re-as-a-Ser­vices (SaaS).
Weiterlesen