BoxId: 419544 – Yes we can: Free-field solar power plants. A solution that allows power to be generated faster and more cost-effectively than Offshore Wind
Press release BoxID: 419544 (OPVIUS GmbH)
OPVIUS GmbH
Steigweg 24 - Gebäude 12
97318 Kitzingen
http://www.opvius.com/
Contact person
Kathrin von Wildemann
Recommend Yes we can: Free-field solar power plants. A solution that allows power to be generated faster and more cost-effectively than Offshore Wind press release
QrCode
What its a QR code?
Three steps: Scanning of a QR code: Find your way to a press release without typing. Use the QR code on the print version of a press release to get redirected to the corresponding page on PresseBox.
How does scanning a QR code work? Just follow these simple steps.
Everything you need is an internet-enabled mobile phone or smartphone with a built-in camera and a QR code reading software.
QR stands for Quick Response - with one step you can quickly reach a website. QR codes work like bar codes, which you can find on your milk carton, for example. A software decrypts the QR code and directs you to a web page - so you do not even need to know the web address to reach it.
Download and print your digital press kit now
Please send the following information to my email address:
*) Please confirm your email address to get daily information about new releases with PresseMail.
Yes we can: Free-field solar power plants. A solution that allows power to be generated faster and more cost-effectively than Offshore Wind
The following facts must be considered with regard to current discussions on the accelerated expansion of renewable energies and the associated swift withdrawal from nuclear power
OPVIUS GmbH
BELECTRIC is an international manufacturer and system integrator of large scale photovoltaic systems. With 320 Megawatts of installed capacity BELECTRIC is the EPC world market leader in free-field and roof-mounted solar power plants since 2010.
You may also be interested in
Additional information on the topic of "Energy / Environment"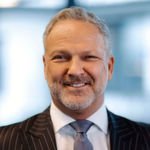 Acht Schritte zur erfolgreichen Prozessoptimierung
Eines der wichtigsten Themen der Digitalen Transformation ist die Prozessautomatisierung. Die Spezialisten für Robotic Process Automation (RPA) Another Monday geben auf Basis ihrer Lösung AM Ensemble acht Ratschläge, wie der Einstieg in dieses Thema gelingt.
Read more

Company address
OPVIUS GmbH

Steigweg 24 - Gebäude 12

D

-

97318

Kitzingen
Category
Press release
Download Zip

Print

Recommend

Monitor

Get QR Code