Press release BoxID: 818913 (ODU GmbH & Co. KG)
ODU GmbH & Co. KG
Pregelstraße 11
84453 Mühldorf,
de
https://www.odu.de
Contact person
Lisa Loipfinger
+49 (8631) 6156-1288

Outstanding connections
ODU presents its new ODU-MAC portfolio and an extensive range of solutions – at SPS IPC Drives 2016, hall 10, booth 330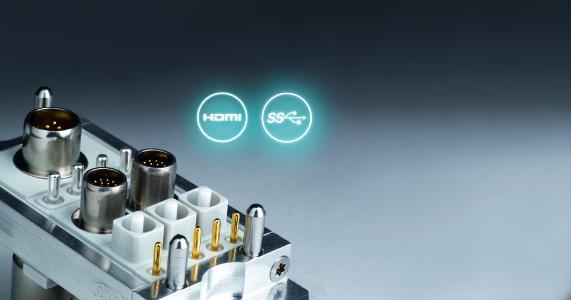 (PresseBox) (
Mühldorf

,
)
ODU combines experience and expertise with forward-looking technologies: At SPS IPC Drives 2016, the specialist in electrical connector technology presents its advanced ODU-MAC portfolio including a new performance class. Thanks to a new structure, the ODU-MAC modular all-rounder now has three different product lines enabling a clear positioning. Now it's even easier for ODU's customers to find custom solutions based on the modular system. These innovations have arisen as a logical development of ODU's product portfolio and in response to market and customer demand. Along with its hybrid rectangular connector, the technology company also offers a wide range of other high-class connector solutions. Whether chosen from the standard range or designed to meet particular customer or application specifications, whether circular connectors or single contacts – ODU delivers customer-specific connectors for a variety of different industries. This includes the ODU MINI-SNAP, a self-locking circular connector for many application areas. Upon request, ODU is also able to provide the respective cable assembly. You'll find ODU at SPS IPC Drives 2016 in hall 10, booth 330.
Für die oben stehenden Pressemitteilungen, das angezeigte Event bzw. das Stellenangebot sowie für das angezeigte Bild- und Tonmaterial ist allein der jeweils angegebene Herausgeber (siehe Firmeninfo bei Klick auf Bild/Meldungstitel oder Firmeninfo rechte Spalte) verantwortlich. Dieser ist in der Regel auch Urheber der Pressetexte sowie der angehängten Bild-, Ton- und Informationsmaterialien.
Die Nutzung von hier veröffentlichten Informationen zur Eigeninformation und redaktionellen Weiterverarbeitung ist in der Regel kostenfrei. Bitte klären Sie vor einer Weiterverwendung urheberrechtliche Fragen mit dem angegebenen Herausgeber. Bei Veröffentlichung senden Sie bitte ein Belegexemplar an
service@pressebox.de
.