Oerlikon Fibrevision Ltd - Monitoring Excellence
Shanghai

, (PresseBox) -
Fibrevision is a UK based technology company that specialises in dynamic measurement of textile yarns, with market leading products in On-Line Monitoring, Sensors as well as Instruments for both At Line and Laboratory testing.

Fibrevision are the worlds leading manufacturer of Sensors and On-Line Monitoring equipment for the synthetic fibre industry, with an unrivalled portfolio of products, Monitoring millions of threadlines worldwide. Fibrevision were established in Macclesfield, England in 1995 under the leadership of Managing Director Malcolm Hinchliffe together with a dedicated team of engineering personnel, all of whom have long experience in the synthetic fibre industry. Fibrevision's key competence is the ability to bring together an unrivalled process application knowledge together with sensor technology, signal processing expertise and software to provide both OEMs and End Users with the market leading and cost effective products for all synthetic fibre measurement, monitoring and dynamic testing applications. Over the last 15 years Fibrevision have grown both organically and by acquisition.

The products - On-Line Monitoring

Fibrevision's On-Line Monitoring products all share the same system architecture with distributed electronics and an advanced graphical user interface with multilingual capabilities. Additional features included plant integration with a Multi Machine Controller and Data Export.

Fibrevision® FibreTQS

Fibrevision's original multi parameter On-Line Monitoring system for application across all types of synthetic yarns processes including:

POY and FDY: Measurement of all key parameters including Spin Finish Mean and Variation, Interlace Level and Variation and Broken Filaments/Slubs
Air Texturing (ATY): Measurement of Bulk Level, Bulk Variation and Denier Change
BCF: Measurement of Bulk Level and Interlace
Spandex: Measurement of Denier Variation and Broken Filaments

Fibrevision® Unitens

The industry standard product for DTY Tension Monitoring, Unitens is now available on all types of DTY machines in the market, either direct from fibrevision, or from key OEMs. A new product, Unitens Plus supplements these products by providing Interlace Monitoring and optionally Broken Filament Monitoring together with the industry standard Unitens Tension Monitoring to offer further quality benefits.

Fibrevision® Fraytec

The original market leading Broken Filament Monitoring system has now been upgraded to Fraytec FV, providing the well known capabilities of Fraytec MV with the advanced software features of fibrevison's software in addition to optional features to digitally capture and quantify all filament events and monitor Interlace level.

The products - Sensors

Fibrevision's sensor products are designed for high volume OEM applications and in addition to the products below, fibrevision develop and manufacture sensors for specific applications.

Fibrevision® TensoTex

A range of sophisticated Tension sensors for applications from the fine denier and ultra low tensions up to technical yarns with tension levels up to 4,000cN.

Fibrevision® CapTex / Fibrevision® OptoTex

Fibrevision's range of Yarn Break Sensors based on both capacitance and optical technology to suit the full range of processes.

The products - Instruments

Unique instruments providing, both laboratory yarn characterisation and At-Line QC

Fibrevision® MicroSCAN

A compact highly portable battery powered unit that offers extremely accurate 'At-Line' measurement of Spin Finish and Interlace

Fibrevision® LabTEX

A range of laboratory dynamic testing instruments for product characterisation and QC and Product characterisation, applications include: Interlace Level, Interlace Retention; Package Unwinding; Broken Filaments; and ATY Quality

About Oerlikon Textile Components

Oerlikon Textile Components with its well established product lines Accotex, Daytex, Fibrevision, Heberlein, Temco and Texparts is one of the worlds leading suppliers of quality determining components for all filament and staple fiber spinning applications.

Highest quality and reliability are the common characteristics of all products. Continuous development ensures that Oerlikon Textile Components will always strengthen its leading position as the component supplier of choice to the textile industry.

Oerlikon Textile Components with manufacturing facilities and sales offices in the Americas, Europe and Asia is headquartered in Switzerland. A global network of experienced representatives ensures prompt service and close contact with our customers in spinning mills as well as with the leading machine manufacturers.

For further information visit: www.components.oerlikontextile.com
OC Oerlikon Management AG, Pfäffikon
Oerlikon (SIX: OERL) is a leading hightech industrial group specializing in machine and plant engineering. The company is a provider of innovative industrial solutions and cuttingedge technologies for textile manufacturing, thinfilm coating, drive, vacuum, solar energy systems and advanced nanotechnology. A Swiss company with a tradition going back 150 years, Oerlikon is a global player with around 16,000 employees at 157 locations in 36 countries and sales of CHF 2.9 billion in 2009. The Company invests more than CHF 200 million annually in R&D, with over 1 200 specialists working on future products and services. The operative businesses rank either first or second in their respective global markets.


Press releases you might also be interested in
Weitere Informationen zum Thema "Produktionstechnik":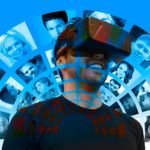 12 Augmented- und Virtual Reality-Start-ups
Start-ups sind in den ver­gan­ge­nen Jah­ren wie Pil­ze aus dem Bo­den ge­schos­sen – so auch im Be­reich Vir­tual oder Aug­men­ted Rea­li­ty. Nut­zer in vir­tu­el­le Wel­ten ver­set­zen oder ih­nen vir­tu­el­le Ele­men­te in die Rea­li­tät zu­spie­len, di­ent nicht nur dem En­ter­tain­ment. Viel­mehr kön­nen VR und AR Un­ter­neh­men da­bei hel­fen, Ar­beit­s­pro­zes­se zu opti­mie­ren. Wir zei­gen ei­ni­ge Bei­spie­le.
Weiterlesen