PHONONET protects 29 million files with NovaBACKUP DataCenter
NovaStor's enterprise backup software, NovaBACKUP DataCenter, handles file loads that other solutions can't.
Agoura Hills / (CA) USA, Hamburg / Germany, Zug / Switzerland

, (PresseBox) -
After several other solution failed, PHONONET, the central IT service provider for the music industry in German speaking countries and parts of Benelux, has chosen NovaStor's enterprise backup software, NovaBACKUP Data Center, to protect a 10TB network of business critical servers.

Storage-Specialist itiso recommends NovaBACKUP DataCenter
PHONONET's business depends on the availability of multimedia content. Numerous common backup software products, however, failed to back up the roughly 29 million files stored on several critical servers. In search of a permanent solution to their problem, PHONONET engaged the storage specialists from system integrator itiso who took the challenge and fulfilled PHONONET'S requirements by recommending NovaBACKUP DataCenter.

Reliable Data Protection for huge data load
Due to its unique system architecture, featuring distributed meta data storage, NovaBACKUP DataCenter sustains a stable operation and high transfer speeds, even when backing up huge data loads. The software gives PHONONET a long term, reliable solution to protect 10TB and growing data set on a heteroegeneous network, a critical Windows server as well as two critical Linux servers. It also features an innovative price-per-server licensing model, which provides PHONONET a way to reliably calculate long-term data protection costs.

"To us, data protection is a business-critical IT-process. At the same time, we neither can nor want to present our customers with over-dimensioned budgets for data availability. NovaBACKUP DataCenter solves both challenges – the technological and the economical", says Marc-Philip Jamborek, Technical Director with PHONONET.

"NovaBACKUP DataCenter provides enterprises with robust data protection at a low, stable and reliable price. Our model solves many common challenges faced by enterprise IT managers when protecting an ever-increasing amount of data," Mike Andrews, Managing Director at NovaStor

Links for further material
NovaStor Homepage [www.novastor.com]
NovaBACKUP DataCenter product page with data sheet [www.novastor.de/...
PHONONET Homepage [www.phononet.de]
itiso's Homepage [www.itiso.de]
NovaStor GmbH
About itiso
Itiso, IT Infrastructure Solutions, founded in 2005, has specialized in manufacturer independet consulting and individual solutions for the field of data management. itiso offers core compentcies in the areas of Backup / Recovery, Desaster Recovery, Data Virtualization (e.g. fiel virtualization, storage virtualization) and archiving (online- and long-term archiving, email archiving).
itiso counsels customers independent of sofwtare and hardware manufacturers and conceives and sells tailor-made solutions. Renowned local as well as international enterprises rely on itiso's services. Please find further information at www.itiso.de.

About NovaStor
NovaStor is a leading international provider of software solutions for data protection and availability. NovaStor provides software, SaaS solutions and services for local and online backup, restore and retention of business-critical data. Clients include home, mobile, and SMB users, service providers as well as international corporations. NovaStor's cost-effective solutions are platform- and hardware-independent and ensure that optimal technological and economical use is gained from the customer's existing and future IT environment. NovaStor is headquartered in Switzerland (Zug), has offices in Germany (Hamburg) and the USA (CA, Agoura Hills), and is represented in numerous other countries through partnerships.

Press releases you might also be interested in
Weitere Informationen zum Thema "Sicherheit":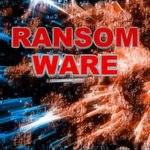 Moderne Ransomware erfordert neue Security-Ansätze
Die Ran­som­wa­re-An­grif­fe der letz­ten Mo­na­te soll­ten Un­ter­neh­men vor Au­gen ge­führt ha­ben, dass ih­re Si­cher­heits­in­fra­struk­tur mo­der­nen An­grif­fen nicht mehr stand­hält. Un­ge­patch­te Sys­te­me di­en­ten als An­griffs­vek­tor für glo­ba­le In­fek­ti­ons­wel­len durch Er­pres­sung­stro­ja­ner und auch be­ste­hen­de Si­cher­heits-Tools kön­nen nur dann grei­fen, wenn sie auf dem ak­tu­el­len Stand sind. Nach der Scha­dens­be­sei­ti­gung durch die jüngs­ten An­grif­fe müs­sen Un­ter­neh­men über­den­ken, wie sie ih­re be­hä­b­i­ge Netz­werk­si­cher­heit er­höhen kön­nen.
Weiterlesen