NovaStor Helps MSPs Rescue Medical Offices In The Grip of Ransomware
NovaStor Partner, BackupServer, rebuilt, installed and updated all affected servers to current security standards within several hours.
Agoura Hills / (CA) USA, Hamburg / Germany,

, (PresseBox) -
NovaStor Partner, BackupServer, spent the week of Halloween, helping their clients to overcome a very real nightmare. A virus targeted specifically at dental offices and practice management software had attacked, and taken control of a client's servers. The only thing accessible – a splash screen demanding thousands of dollars to purchase an ID number that would supposedly restore access.

Once BackupServer was on site, the full scope of the problem became clear. All applications requiring database access, shared drives, and X-Ray images were completely immobilized. Multiple years of digital X-Rays, charting, patient records, scheduling and office documents were being held captive within compressed and encrypted files.

Although fixes had been found for early versions of the virus, this new and more dangerous version was an entirely new threat. Once the system becomes infiltrated, the self-replicating virus leaves little option beyond completely wiping the infected machines clean and completely reinstalling software from scratch.

Fortunately for the client, BackupServer using NovaBACKUP xSP as their platform for delivering managed backup services, was able to act quickly to completely restore the client's data to its former state. BackupServer maintains multiple versions of the customer's data, protected in multiple locations. While a virus could only affect the client's local data set, their offsite data backups remained untouched.

Following a few precautionary steps, BackupServer was able to quickly employ NovaBACKUP xSP to start the restore process. Once started, they were able to rebuild, install and update all servers to current security standards within several hours.

"Easily, the most helpful asset to BackupServer technicians in the last two weeks has been our NovaBACKUP xSP. We dealt with a nasty virus that archived and encrypted each important file. We managed to retrieve every damaged file with our backup solution. Within several hours, the office was operational with zero data loss. This would have proved to be impossible without NovaStor." Cliff Dungey ( President, BackupServer/Complete Technology Solutions Inc.),
Website Promotion
NovaStor GmbH
NovaStor (www.novastor.com) is a leading, international provider of software solutions for data availability and protection. NovaStor provides software, SaaS solutions and services for local and online backup, restore and retention of business-critical data. Clients include home, mobile, and SMB users, service providers as well as international corporates. NovaStor's cost-effective solutions are platform- and hardware-independent and ensure that optimal technological and economical use is gained from the customer's existing and future IT environment.

NovaStor is headquartered in Switzerland (Zug), has offices in Germany (Hamburg) and the USA (CA, Agoura Hills), and is represented in numerous other countries through partnerships.
Press releases you might also be interested in
Weitere Informationen zum Thema "Sicherheit":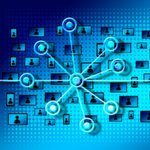 Welche Bedeutung die DSGVO für Blockchain hat
Mit ei­nem Markt­ka­pi­tal von mehr als 40 Mil­li­ar­den US-Dol­lar im Ju­li 2017 hat das Po­ten­zial von Bit­coin und an­de­rer Block­chain-Tech­no­lo­gi­en die Fi­nan­z­in­du­s­trie und an­de­re gro­ße Play­er in ih­ren Bann ge­zo­gen.
Weiterlesen