Medically active Components of Cannabis
Free online course on "Cannabis as Medicine" is starting today in ten languages
Hürth

, (PresseBox) -
The charity "Medical cannabis Declaration (MCD)" released today the first lecture in a new series on the topic "Medically active components of cannabis". The course is part of its global information campaign "Yes to Cannabis as Medicine". It is available in English, French, Spanish, German, Russian, Arabic, Hindi, Mandarin, Japanese and Portuguese. The lecture covers pharmaceutically-active substances THC, CBD and other cannabinoids, as well as essentialoils (terpene) and their unique effects. The course is supported by a video of international experts explaining the effects of cannabis on the human body's endocannabinoid system, which will be covered by the next lecture. This lectures were made possible by donations to the ongoing crowdfunding campaign at Indiegogo, running until 18 June 2016. Please support the campaign at www.indiegogo.com/projects/say-yes-to-cannabis-as-medicine--5

1st Lecture "Medical active components of cannabis": http://medical-cannabis-declaration.org/database
Video: https://www.youtube.com/watch?v=Pi_tAtrCmtI

Cannabis is used successfully as treatment of severe illnesses such as multiple sclerosis, epilepsy, chronic pain, severe depression, posttraumatic stress disorder or chronic inflammatory diseases, along with side effects for other treatments, such as lack of appetite and nausea caused by cancer treatment.

On 19 April 2016, MCD started a two-month campaign at the well-known crowdfunding platform Indiegogo to raise money for dissemination projects on medical cannabis, including background information on cannabis, videos and lectures in the ten most spoken languages worldwide as part of its ongoing awareness campaign. MCD aims to prepare scientifically sound information in a comprehensive, yet easily understandable, way and makes it available to the public. After only one week, 5% of the target amount of 85,000 $ has already been raised.

More and more People say "Yes to Cannabis as Medicine" and donate at www.indiegogo.com/projects/say-yes-to-cannabis-as-medicine--5

The global awareness campaign is crucial, as only 10 out of 200 countries in the world grand their citizens access to cannabis for medical use. Another 20 countries established regulations that make cannabis as medicine accessible only in a few special cases, while in more than 150 countries legal access to this treatment remains unavailable.

MCD would like to thank the long-time supporter Dr Bronner (USA), along with crowdfunding silver level donors HempConsult (Germany) and MH medical hemp (Germany) for their contribution.

The campaign will post about its progress on Twitter using the Hashtag #YesToMedicalCannabis

About Medical Cannabis Declaration e.V. (MCD)

The Medical Cannabis Declaration (MCD) is an online platform founded on 16 February 2013 in Ruethen, Germany, established by worldwide medical professionals and patients who believe that the access to cannabis should not be determined by geography. MCD aims at promoting safe and regular prescription and use of medical cannabis, globally. The charity wants to be part of a growing movement to change the negative perception on cannabis to assure its real medical values are recognised. We solely rely on scientific studies developed for the medical use of the cannabis plant. Visit us at: http://medical-cannabis-declaration.org

You can download a map showing legal access to medical cannabis around the world as well as campaign logos in high resolution at www.medical-cannabis-declaration.org/supporting-materials-for-the-campaign-2/

Press contacts:

For crowdfunding campaign:
Luis Sarmento
crowdfunding@medical-cannabis-declaration.org

For general information:
Dr. med. Franjo Grotenhermen
info@medical-cannabis-declaration.org
Website Promotion
nova-Institut für politische und ökologische Innovation GmbH
Responsible under press legislation (V.i.S.d.P.):
Dipl.-Phys. Michael Carus (Managing Director)
nova-Institut GmbH, Chemiepark Knapsack, Industriestraße 300, DE-50354 Hürth (Germany)

Internet: www.nova-institute.eu and www.bio-based.eu
Email: contact@nova-institut.de
Phone: +49 (0) 22 33-48 14 40

nova-Institute is a private and independent institute, founded in 1994; nova offers research and consultancy with a focus on bio-based and CO2-based economy in the fields of feedstock, techno-economic evaluation, markets, LCA, dissemination, B2B communication and policy. Today, nova-Institute has 25 employees and an annual turnover of more than 2 million €.

Press releases you might also be interested in
Weitere Informationen zum Thema "Research / Development":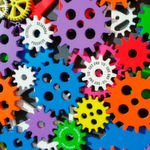 Hitachi Vantara Labs beschleunigt Modell-Implementierung
Die Hi­t­a­chi Van­ta­ra Labs ha­ben neue Funk­tio­nen zur Ma­chi­ne-Lear­ning-Or­che­s­trie­rung vor­ge­s­tellt. Sie sol­len beim Über­prü­fen, Tes­ten, Neu-Trai­nie­ren und Re-Im­p­le­men­tie­ren von Mo­del­len in Pro­duk­ti­on­s­um­ge­bun­gen hel­fen.
Weiterlesen